News
RV PRO Spotlighting Long-Time Employees in Upcoming Issue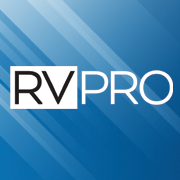 The special theme for RV PRO magazine's BIG July "Made in the U.S.A." issue is Veteran (long-time) Employees!
RV PRO is seeking nominations for staff who have been with their companies for five (5) or more years, and hopes that nominators will submit employees with upwards of 10 to 50-plus years at their businesses. This is a great opportunity to celebrate team members for their loyalty and dedication.
"Veteran employees are often the backbone of our businesses. We brought back this theme for July with hopes of high participation, as there's no shortage of long-time staff in the RV industry," said Chris Cieto, publisher of RV PRO magazine.
Companies can nominate up to three veteran staff members for recognition. The deadline is today, May 20, to be considered for publication in the 11th edition of RV PRO's special issue.
To submit, click here and follow the online form's instructions. Information needed includes employee name, their title and years with the company, a short biography/personal details of nominee and a high-resolution image.