News
RV PRO to Host '40 Under 40' Event in Las Vegas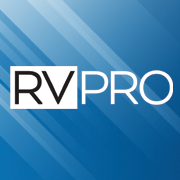 RV PRO Magazine will host a special 40 Under 40 event the week of Nov. 8 during the RV Dealer's Association in Las Vegas.
This is the second year of RV PRO's popular 40 Under 40 program, a curated list of 40 young professionals from throughout the entire RV industry, compiled by RV PRO and presented in its December issue.
"There is a movement towards a new generation in the RV industry, and we are proud to recognize 40 professionals who are using their unique skillset to bring success to our industry," said Publisher Chris Cieto.
RV Executive Mastermind will be a presenting sponsor at the event. RVEM founder, Kristina Shrider, will emcee the 40 Under 40 event with Cieto. Shrider serves on the Young RV Executives Committee and is head of marketing at Giant Recreation World in Florida.
"I am humbled and honored to be part of this event. It's very encouraging to see that RV PRO recognizes brilliant young professionals impacting this industry and representing a future generation. And I am proud of all nominees for their achievements and looking forward to a tremendous history-changing venture full of collaboration and invention," said Shrider.
Recipients of the 40 Under 40 event will be notified by Oct. 1 and are invited to join other winners, RVDA staff and professionals at the event.
The 40 Under 40 class will be published in the December issue of RV PRO.