RV News
RV PRO Unveils 40 Under 40 Class of 2023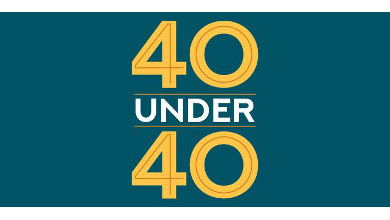 RV PRO is proud to present the chosen honorees for its fourth annual 40 Under 40 recognition.
Each year, 40 professionals from across the RV industry are spotlighted as some of the brightest up-and-coming leaders under 40 years old. Honorees were nominated by their peers for above-and-beyond determination, leadership and success in their respective markets. The RV PRO team selects winners based on contributions to their workplace, industry tenure and involvement in their communities.
"We had more than 100 submissions to choose from this year, and narrowing down the list is always difficult, because we have so many talented professionals in this industry," said Jennifer King, RV PRO executive editor. "We want to congratulate the 2023 class of RV PRO's 40 Under 40. We can't wait to tell our readers more about these outstanding individuals in our December issue!"
The Class of 2023:
Aaron Bashore – Tom Schaeffer's Camping & Travel Center
Alissa Reyes – Thetford
Allison Leonhardt – Renegade RV
Ally Moncayo – MBA Insurance
Anna Ruiz – Octane Lending
Austin Ciambriello – Intellitec Products
Ben Johnson – Meyer Distributing
Brent Smith – Craig Smith RV
Brian Loscheider – Sika Corp.
Brock Allen Ward Sr. – Ed Allen's Campground & Cottages
Camila Ramirez – Go Camp
Catherine Barsanti – RV Industry Association
Christina Gose – Mapletree Transportation
Corey Payne – Patrick Industries
Cristal Doll – Hilltop Camper and RV
Derek Weaver – NTP-STAG
Diane Miller – Firefly Integrations
Jesse Stopnitzky – Performance Brokerage Services
Jessica Herrmann – Blue Compass/Airstream of Tampa
John Jones – Cruiser RV
Justin Rickett – RV Technical Institute
Joe Mehl – Alliance RV
Kyle Peterson – Airstream Adventures
Megan Stouder – Newmar Corp.
Michael Yanni – Wilkins Recreational Vehicles
Michelle Blosser – Grand Design RV
Paul Choquette – Blue Ox
Phyllis Beyers – Genesis Products
Ryan Eash – Jayco
Ricky Chynoweth – Campers Inn RV
Robert Kowalczyk – Fleetwood RV
Sam Martin – Airxcel
Seth Buchheit – Chinook RV
Shannon Regan – Crestview RV Center
Steven Riley – Rileys RV World
Summer Trammell – Storyteller Overland
Tony Lizzi – Grand Design RV
Travis House – Temecula Valley RV
Trevor Kropf – Kropf Industries
Trevor Youngblood – Youngblood's RV Center
The Class of 2023 will be celebrated in-person on Tuesday, Nov. 7, at the RV Dealers Convention/Expo in Las Vegas. The invite-only ceremony will be 7-9 p.m. at Paris.
Winners will also be featured in the December issue of RV PRO magazine.
In addition, and new for this year, 40 Under 40 honorees will receive generous discounts to attend both the RV Dealers Con/Expo on Nov. 6-9, and the springtime RV Industry Association (RVIA) Leadership Conference, slated March 5-7, 2024, in Bonita Springs, Florida.
"We're proud to partner with RVDA and RVIA's Emerging Leaders Coalition to offer 2023 winners an opportunity to attend some outstanding upcoming events," King said.
Winners will be contacted with discount codes and more information.
Sponsors of the event and 40 Under 40 awards are Rollick and United States Warranty Corporation.