RV News
RV Shipments Declined 11 Percent in October
The RV Industry Association's October survey of manufacturers found that total RV shipments finished the month with 43,568 wholesale shipments, a decrease of 11 percent from the 48,926 units shipped last October. Compared to September 2018, shipments are up 40.7 percent.
Towable RVs, led by conventional travel trailers, totaled 38,759 units for the month, a decrease of 10.5 percent compared to last October's towable RV shipment total of 43,294.
Motorhomes ended October with 4,809 shipments to retailers, down 14.6 percent compared to last October's total of 5,632.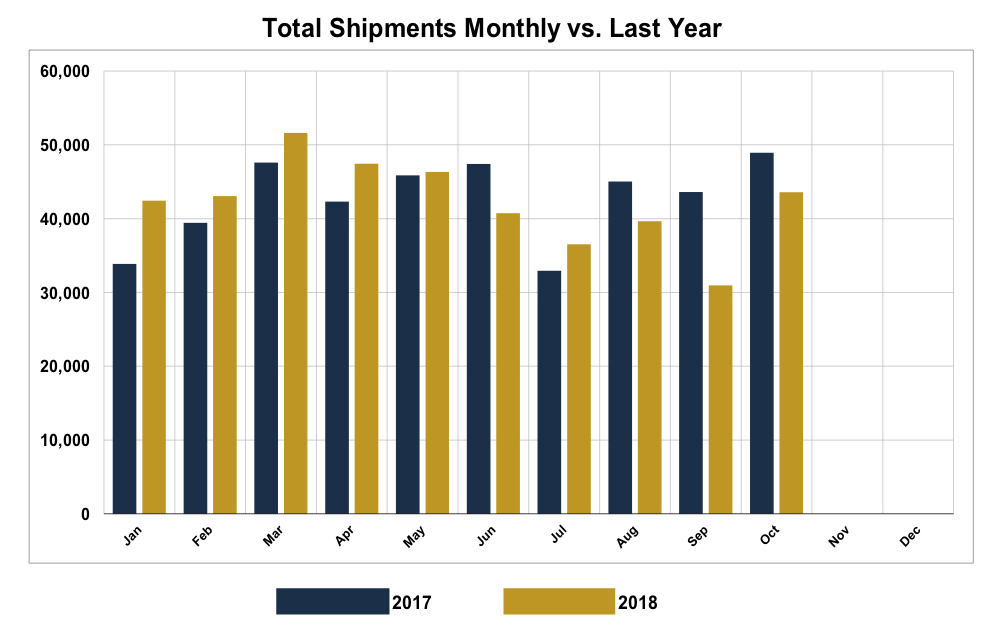 Year-to-date wholesale shipments are currently at 422,286 units, down 1.1 percent compared to this point last year. Towable RVs are down 0.5 percent at 372,012 units; motorhome shipments are down 5.1 percent at 50,274 units, compared to totals through October 2017.
Park model RVs ended the month with 326 wholesale shipments, down 0.9 percent compared to last October. To date, park model RVs are down 5.7 percent with 3,330 shipments.