RV News
RV SnapPad Signs Supplier Agreement with Equalizer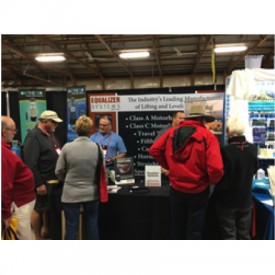 Origen RV Accessories, parent company of RV SnapPad, has signed a new supplier agreement with Equalizer Systems, a division of Days Corp.
Equalizer Systems partnered with RV SnapPad to carry its lineup of permanent jackpads and levelers for Equalizer System's proprietary RV and motorhome leveling products.
"When I first saw the RV SnapPad I knew that it was going to be a great add on for our jacks," said Jason Loose, division director at Equalizer Systems. "It helps with so many things that we had to partner up with them."
Earlier this year, RV SnapPad announced its Equalizer compatible lineup of permanent RV jack pads, titled "SnapPad EQ." Since then, the company has released many variants of SnapPad EQ for different configurations of landing feet for Class A motorhomes and fifth wheels.
"We're excited to be working with Equalizer Systems directly," said Devon Wilson, COO of RV SnapPad. "It has massive benefits for both companies as far as design, distribution, and customer support."
Because of the new agreement, Equalizer Systems will begin selling SnapPad EQ pads at its online store, as well as throughout a select number of RV rallies later this year.