RV News
RV Technical Institute to Offer Level Two Courses for RV Technicians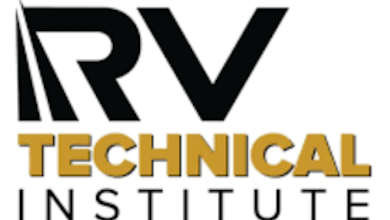 The RV Technical Institute is offering Level Two courses both online and in-person at its campus in Elkhart, Ind. This four-week course, which takes place Aug. 2-27 is for RV technicians seeking Level 2 certification. Subjects covered will include electric, water, appliances, propane tank, generators, and chassis.
There are two ways to complete the course. The first option is to attend all four weeks in-person at RVTI, which includes classroom instruction and hands-on labs. Alternatively, students can take the course online for the first three weeks and then attend in-person during the fourth week to perform the hands-on labs and activities.
Review and proctored certification testing will occur on the last two days of class, Aug. 26-27.
Online classes will automatically "open" for students on Aug. 2 and will appear in the learner's RVTI dashboard. It will take a student about 27.5 hours each of the first three weeks to complete the coursework. A detailed schedule of course completion milestones is provided in confirmation.
For more information on the in-person four-week course, visit the webpage here.
For more information on the hybrid course, click here.
There is additional information on the RV Technical Institute's online catalog, which is here.