News
RVAA Looks to Deliver Value at 2016 Conference
This article is from our older website archives. Some content may not be formatted or attributed properly. Please
Contact Us
if you feel it needs to be corrected. Thank you.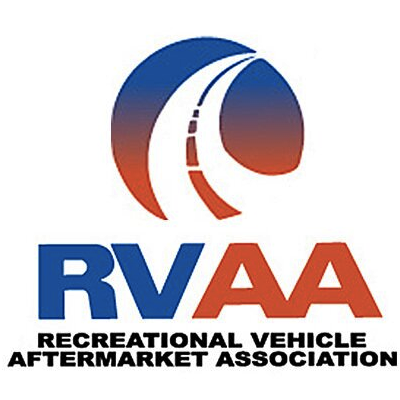 There is no shortage of shows for RV industry members to attend.
Though each may have its own benefit, RV Aftermarket Association leaders think they've got a show that stands out among the group.
Despite the addition of recently-announced keynote speaker Mike Marks, RVAA President Susan Carpenter said the 2016 Executive Conference, taking place Aug. 15-19 at Loews Hotel in Chicago, will follow the same format that has worked the past several years, specifically focusing on face-to-face meetings between show attendees, which include suppliers, distributors, manufacturers' reps and service members.
"It's really the only place in the RV market where you can go meet with your key people all within three days," Carpenter said. "Whereas, if you had to fly around the country and meet with these people, the expense would be extremely high as well as your time. So you can get a lot done in three days."
The meetings, which take place in 20-minute intervals and are scheduled in advance, are the cornerstone of the event, and a novel addition to a trade show, according to RVAA Executive Director Jon Krueger.
"It's direct business to foster those relationships," said Krueger, who was named RVAA executive director in February. "I think that makes it somewhat unique in the RV industry, and fairly unique as far as trade shows are concerned in general."
Although a detailed schedule of events is not yet available, Krueger and Carpenter said there is plenty for prospective attendees to look forward to at this year's event.
Like previous years, the show will feature several networking events in addition to the one-on-one meetings, and to give members an idea of dealer sentiment across the country, a council consisting of leadership from about six dealerships, will be present at the show for attendees to consult with.
"Even though its a continuation of past year's programs, we feel like (the dealer council) is a big value-add for the attendees, who can hear from the dealers, get their perspective and hear from the horse's mouth, so-to-speak," Krueger said.
The dealer council will also host a roundtable discussion during a lunch session, which gives attendees a broader overview of dealership issues, according to Carpenter.
"When we put them together as a group in front of the membership, they have the opportunity to feed off one another, and give us a really good outlook of what's going on, what are there problems," she said.
The event also hosts the Association's awards ceremony, where a winners of the Jim Barker Award, Product of the Year, Distributor of the Year and Supplier of the Year will be named.
For the first time this year, the Executive Conference will feature a keynote speaker. Mike Marks, a Florida-based consultant, will address the changing landscape of the RV industry, specifically aftermarket consolidation.
Marks has previously worked with the automotive, heavy duty trucking and outdoor equipment aftermarket, during times of consolidation, according to Krueger.
"(Mike Marks) has worked with those industries when they've gone through similar changes that are impacting the RV industry, particularly mergers and acquisitions," he said.
Given the number of mergers and acquisitions in the RV aftermarket in recent years – and most recently today – Carpenter said that though the industry is thriving, consolidation is still a concern for RV aftermarket businesses.
"That's really what I think is on most people's minds is how is the industry changing, due to mergers and acquisitions, how its affecting them, how its affecting the market place," she said. "Other than that, it's business as usual, but that is really a big chunk of what's going on out there, and how it's affecting everybody's life, from the dealership level, right up to the supplier."
Through the show's networking opportunities, Krueger hopes the Association can deliver a valuable investment to RVAA members.
"To me, considering the climate of change that's out there in the RV industry right now, I feel like its an event most companies in this space can't afford to miss," he said. "I think that the opportunity to network and gather intelligence and also learn from our keynote and the other attendees, its an opportunity you don't want to pass up."
For more information about the show, or the awards, click here. Nominations for the Jim Barker Award are due May 2. Product of the Year nominations are due June 2.