RV News
RVDA of Canada Sends Out Advocacy Survey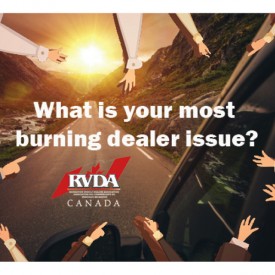 As the RV Dealers Association of Canada prepares for its annual Parliament Hill Day, the association stated that it continues to focus on reaching its goal of bringing its members' core issues of concern to the attention of federal decision makers.
In order to ensure our members' voices are heard, RVDA of Canada is launching an updated National Member Advocacy Survey.
The association wants to obtain members' views and gain important feedback with respect to advocacy priorities. Survey results will allow the association to carry forward a collective message to key decision makers during the RVDA of Canada's Parliament Hill Days from April 29 to 30.
RVDA of Canada asks members to respond to the survey no later than Wednesday, Feb. 19.
The survey can be completed here.