News
RVDA Con/Expo: KOA Workshop to Cover 'The Camping Comeback'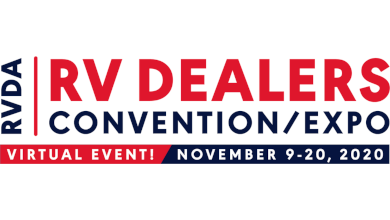 Kampgrounds of America (KOA) has issued the fall update to its North American Camping Report which provides insight into all the new campers who have entered the market in 2020. KOA President and CEO Toby O'Rourke will share highlights of the fall update during her presentation, "The Camping Comeback," at the virtual RV Dealers Convention/Expo at 2:15 p.m. ET on Wednesday, Nov. 11.
During this session, O'Rourke will review several findings from the fall survey including:
Consumers' perception of camping as safe form of travel
New camper RV purchase intentions
Outlook for RV camping 2021
"KOA's North American Camping Report documents what is motivating the flood of new campers that have entered the market in 2020," said RVDA President Phil Ingrassia.  "The fall update to the report provides valuable information on what's happened in recent months and what's ahead for the RV and campground industry."
The KOA workshop will be available on-demand after Nov. 11 through the virtual convention/expo platform.  Many other educational sessions, Vendor Training +Plus, and all virtual booths will be available on-demand starting Monday, Nov. 9 and available through Jan. 31, 2021.
For more on the conference and to register, click here.