RV News
RVDA Con/Expo Offers Multiple Sales, Success Workshops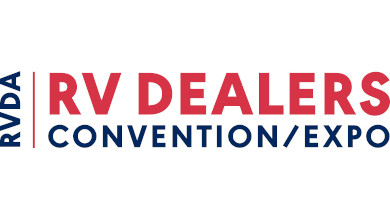 The upcoming RV Dealers Convention/Expo will offer timely workshops to help dealerships drive sales and thrive in the current market. The Convention/Expo take place Nov. 6-10 at Paris Las Vegas.
To view the complete schedule of workshops scheduled for the event, click here.
Convention sales workshops, including an in-depth super session, are designed to help dealership professionals to perfect the art of the sale.
From 9:30–11:45 a.m., Tuesday, Nov. 7, Theresa Syer – a highly rated returning convention speaker – will present the super session "How RV Dealership Managers Can: Drive Customer Experience (CX), Obtain Buy-In from Your Teams, Sustain the CX Program, and Prevent Old Habits from Returning."
During the workshop, attendees will learn:
What a CX program involves for management
Insights and techniques to effectively roll out a CX Program
A plan to position your dealership with a higher level of emotional service delivery that creates customer loyalty, advocacy, and enhanced profits to the bottom line
Next, from 1:15–2:15 p.m., Tuesday, Nov. 7, Jeremy Greene and Monika Geraci of the RV Industry Association/Go RVing will discuss "Pitching Local TV and Telling Your Dealership's Story."
During the workshop, attendees will learn:
How to identify the right media outlets and craft the perfect pitch
How to harness other earned media opportunities such as radio and print
What messages will resonate with news outlets
Then, from 10-11 a.m. Wednesday, Nov. 8, Syer will offer "Supercharge Your Employee Experience to Retain Top Performers & Drive Results."
During the workshop, attendees will learn:
What employees desire today after the many changes and disruptions
What drives an excellent employee experience
How to define and build an engaging employee experience
From 2–3 p.m. Wednesday, Nov. 8, Trader Interactive will host a panel of industry experts that will look at "The 2023 Path to Purchase: Insights into Today's RV Buyer."
During the workshop, attendees will learn:
Insights into consumer research, shopping, and purchase trends through data from in-market RV consumers
How to overcome current challenges facing the industry, including consumer pain points
How to utilize the data presented in your 2024 sales strategy
David Spader will host the workshop "High Performing Sales Managers" from 3:15– 4:15 p.m. on Wednesday, Nov. 8. Join Spader for this session as he helps attendees better understand how to hire, develop, and manage a sales manager. Attendees will also learn what can be taught and what must come from internal motivation. Spader will also share the results from an in-depth study looking at the predictors of success and satisfaction in the role.
During this workshop, attendees will learn:
The differences between higher performing sales managers versus lower performers
Gain the ability to identify the key factors to develop to create higher performers
How to identify high performing sales manager motivators that can't be trained
How to use a new tool (Service Manager Fit Tool) to evaluate current and future sales managers
To register for the 2023 RV Dealers Convention/Expo click here. Regular updates will be posted on the convention website, Facebook, Instagram, LinkedIn, and Twitter.
Companies interested in partnership or sponsorship opportunities can contact Julie Newhouse at (703) 364-5518 or email jnewhouse@rvda.org.