News
RVDA Con/Expo Seeks 2021 Workshop Submissions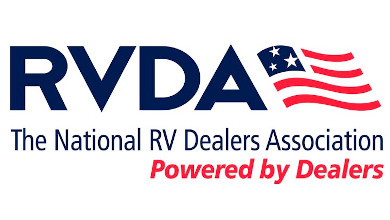 The RV Dealers Association's Convention/Expo Committee is seeking workshop proposals for its 2021 RV Dealers Convention/Expo, Nov. 8-12 at the Paris Las Vegas Hotel and Casino. Due to ongoing health concerns from the COVID outbreak, the event will be presented as a hybrid online and in-person show.
The convention is expected to feature more than 40, 60-minute workshops for dealership principals, general managers, and top-performers in parts, service, F&I, sales, rental operations, digital marketing, and business development. The committee-selected workshops are Wednesday, Nov. 10 – Thursday, Nov. 11. Compliance sessions are Friday, Nov. 12.
The committee said it reviews and selects sessions for the event's non-promotional workshops offered in these tracks:
F&I
Sales
Rental
Dealer/GM
Social Media/eMarketing/Business Development Center (BDC)
Fixed Operations (parts and service)
Compliance
The selection committee said it welcomes submissions from 'in-the-trenches' training professionals, consultants, dealership professionals, vendors, and others who support the RV industry. Individuals who can provide high impact programs with actionable strategies that will help dealers increase profitability and improve performance are encouraged to respond.
The convention is sponsored by RVDA – the National RV Dealers Association; RVDA of Canada; and the Mike Molino RV Learning Center.
Steps for submitting a proposal:
Review the 2021 RVDA Convention/Expo Call for Workshop Proposals website and submission guide.
Identify topics that (a) would benefit RV dealers and their key employees and (b) can be effectively covered in 60 minutes.
Gather the required information and submit a proposal using the online portal by March 29, 2021.
The Convention/Expo Committee, comprised of industry leaders, selects presenters that offer attendees relevant, useful, "how-to," and actionable information. For 2021, here are a few of the in-demand topics:
Hiring and keeping top performers
Beyond customer service – the customer experience
Service department – operating at top efficiencies for today's new normal
Keeping the RV lifestyle relevant and what dealers can do to keep their customers RVing
Legislation and compliance update
What's new in F&I
Marketing to Gen Z
Parts & accessories – winning strategies for competing with Internet-based companies
How dealers can keep higher margins when business/inventory normalizes.
Direct questions about the call for workshop proposals to Karin Van Duyse by email at  [email protected].
Companies interested in exhibiting, Vendor Training +Plus, or partnership and sponsorship opportunities can contact Julie Newhouse at (703) 364-5518 or send an email to [email protected].