News
RVDA: Dealers Support Adopting RVIA's Model Year Standard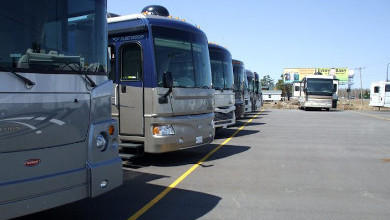 The RVDA said most of its members support the RVIA board's recommendations.
According to the RV Dealers Association, there appears to be overwhelming support among its members for the "recommended best practice on RV model year changeover" recently approved by the RV Industry Association Board of Directors.
The RVIA Board recommends "RV manufacturers make their annual model year and major product design changes between July 1 and August 31 each year." RVDA and RVDA of Canada support adopting a consistent approach to model year changeover to improve the RV buying experience for consumers and inventory management for dealers.
Using the RVIA Board's recommendation, "will be good news for manufacturers, dealers and consumers" because "you won't have customers who are unhappy because you have two different models in the same model year," said Dan Pearson of St. Cloud, Minn.-based Pleasureland RV Center.
If manufacturers follow RVIA's best practice recommendation, it will also have a positive impact on financing, according to Ron Shepherd of Camperland of Oklahoma and current chairman of the RVDA Board of Directors. For example, if 2021 model year trailers arrive on dealers' lots before July 1, 2020, and there is no real change in the 2021 model year units versus the 2020s – lenders may devalue the 2020 units already on dealers' lots, making it more difficult for retail buyers to get financing.
Tim Wegge of Burlington RV in Sturtevant, Wisc., agreed: "For the consumer, they are getting a true new model year product with many of the new model year changes. Hopefully, the plan would be to offer the new model year floorplans, designs, and equipment for the new model year introduction. This would also eliminate the situation we have right now which is to have new 2019, 2020, and 2021 RVs currently for sale."
"This eliminates a ton of confusion and brings a higher level of integrity to our industry," agreed Ken Eckstein of Mount Comfort RV in Greenfield, Ind. "Being more consistent with the model year roll out gives the manufacturers and dealers more credibility and should ultimately increase our trustworthiness with consumers, lenders, insurance companies and state licensing agencies."