RV News
RVDA Offers Customer Service/First=Time Buyer Workshops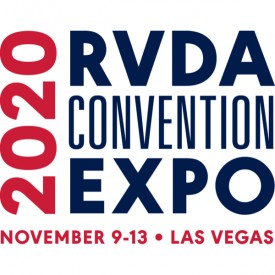 RV dealers are reporting that first-time buyers account for up to 50 percent or more of RV purchases in 2020.  The RV Dealers Virtual Convention/Expo tackles this important issue through on-demand educational sessions aimed at keeping new owners satisfied and using their RVs for the long-term.
"The on-demand sessions are an ideal way to educate and reinforce sound customer service practices as the industry welcomes an unprecedented number of first-time buyers," said RVDA President Phil Ingrassia.
As much of the industry enters the winter training season, the RV Dealers Virtual Convention/Expo platform delivers a cost-effective way to provide professional development to new and experienced employees. The customer service workshops include:
Education Sessions
Caring for and Feeding First Time RV Owners
Michael Rees, president, A World of Training
Dealers reported a significant increase of first time RVers this year. In this session, Michael Rees discusses how to care for them, and feed them more of the great RV experience, to keep them as RV owners.
Mastering the Pre-Delivery Walkthrough
Val Byrd, manager of customer merchandising, NTP-STAG, Inc.
The power of a thorough PDI walkthrough cannot be denied. Done properly, this practice can earn the dealership customers for life. The impact of dealership walkthroughs become even more important with new buyers.
Coveted Customer Experience: How to Grow Your Business by Focusing on 3 Things Your Customers Truly Care About
Jay Baer, president, Convince & Convert
Taking customer service and the customer experience is a challenge. This keynote presentation discusses how employees can get better at the touch points that really matter.
Influencing the RV Consumer Path to Purchase
Paige Bouma, vice president of Recreational Brands, Trader Interactive
The average consumer consults 24 touch points in their path to purchase – and 19 of those are digital. Bouma explains how to interact with consumers before they ever reach out or walk through the dealership door.
The Camping Comeback: KOA Fall Survey Update
Toby O'Rourke, president & CEO, Kampgrounds of America
KOA has issued its fall update to the North American Camping Report which provides insight into new campers that have entered the market in 2020. In this session, KOA President and CEO Toby O'Rourke shares highlights of the update.
Level Up: 7 Digital Tactics to Immediately Elevate Your Brand & Drive More Visitors to Your Dealership
Simon Heseltine, vice president of Audience Growth, Trader Interactive
If a consumer has a pleasant experience on a dealership website, they are that much more likely to follow up with a visit to the dealership. Learn how digital messaging can increase store traffic.
A Tour of Go RVing's New Website
Sarah Neely, senior manager of Strategic Marketing & Data Analytics, Go RVing
Go RVing has just launched a complete redesign of its consumer and industry website. Neely provides a tour of the consumer-facing sections of the site as well as the new industry-only section available to participating Go RVing dealers.
Vendor Training Plus+
Enhancing RV Dealership Operations and Customer Experience
Scott Westfall, national sales director, Supra
Kevin Walters, regional account manager automotive, Supra
As RV dealership traffic increases, providing a high level of customer service is crucial. Customers will expect a lasting impression on their RV purchase experience. This session covers how to improve lot efficiency and customer service as traffic increases.
In addition to more than 40 on-demand sessions covering all aspects of dealer operations, vendor exhibitor booths are open for attendees throughout the on-demand portion of the convention/expo, which closes on Jan. 31.
To learn more about any of these presentations, click here.