RV News
RVDA Reminder: Save the Date for Con/Expo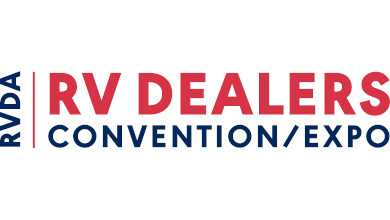 The 2023 RV Dealers Convention/Expo is set for Nov. 6-10 at Paris Las Vegas. The event is presented by RVDA of U.S., RVDA of Canada, and the Mike Molino RV Learning Center.
The annual RVDA Convention/Expo brings together dealers, manufacturers, suppliers and RV industry business partners for the premier dealer education and networking event of the year. The education program will provide segmented content based on dealership size, management structure, and revenue in addition to focusing on things dealers have in common.
Registration will not open for several weeks, but right now the RVDA Convention/Expo Committee and staff are working behind the scenes to bring dealers relevant educational content and networking opportunities. Dealers will be notified when registration opens in several weeks. Regular updates will be posted on the convention website, Facebook, Instagram, LinkedIn and Twitter.
Companies interested in partnership, sponsorship, exhibiting and Vendor Training +Plus opportunities can contact Julie Newhouse at (703) 364-5518 or send an email to jnewhouse@rvda.org.
The convention hashtag on social media is #RVDAConEx.