RV News
RVDA Reveals Next Year's Convention Dates, Launches Survey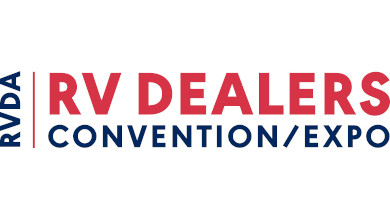 The 2021 RV Dealer Association (RVDA)'s Convention/Expo wrapped this year's in-person event on Nov. 11. According to the association, more than 1,560 dealers, exhibitors and industry partners attended the event – 97 percent of 2019's total attendance numbers.
The association released a survey for exhibitors to provide feedback for the event. Next year's con/expo is slated for Nov. 7–11, 2022, at Caesars Palace in Las Vegas, Nev.
"Our dealers value your products and services because they enhance the RV experience for dealership customers," association representatives said. "We realize that we all have to work together toward making customer satisfaction the key in our industry's growth. Your presence at the Convention/Expo provides even more educational opportunities to professionalize RV dealership personnel."
2021 exhibitors who participated in this year's RVDA con/expo can take the survey here.