RV News
RVDA Seminar: Spader Offers Dealers Advice on Planning for Post-COVID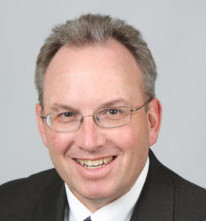 Spader
John Spader, president of Spader Business Management, said when he looks back on notes and plans he had written down to himself in late February, they seem almost "unbelievable" to him now. Life in pre-COVID times seems that far away, he said.
The fallout from the COVID-19 pandemic continues to drive the RV industry today, and will likely continue well into 2021, Spader said Wednesday, speaking during a "live-only" session at the RV Dealers Association's Virtual Convention/Expo.
Sioux Falls, S.D.-based Spader Business Management serves as a consultant and trainer to many segments of the transportation industry, but its roots are in the RV world, which is where John's father, Duane, started as a dealer. The company is considered the premier company of its kind serving the RV industry.
Titled, "How Do I Know I Have the Right Strategy for These Times," Spader's talk highlighted some of the major ways that COVID affected his clients – almost all dealers – in the RV industry. And he discussed recommendations for going forward, saying now is the time to plan for when the pandemic is in the rear-view mirror.
Spader demonstrated how big of an impact COVID has had by using some simple year-over-year revenue numbers.
For dealerships in the $35 million-and-up-annual revenue range, "The bottom 20 percent this year are netting almost as much revenue as the top 20 percent did in 2019," Spader said.
For that top 20 percent, he estimated that 29 percent of their net profit was a result of increased demand caused by COVID. For the bottom 20 percent in that sales category, 74 percent came because of COVID.
"Call it a COVID gift, if you want to," Spader said.
For dealerships in the $12 million to $35 million average revenue range, the top 20 percent of dealers could attribute 23 percent of their profit this year to COVID-related sales; for the bottom 20 percent in that category, a whopping 92 percent was fueled by COVID.
But as crazy as it's been, it will not stay this way forever, Spader said. That's why every dealership of any size should be examining every aspect of their business, so that when the business cycle levels off – which it inevitably will – they can continue to have success.
"I challenge all of you: We've all got a beautiful chance here," Spader said. "Is it Staples that has the 'yes' button? What COVID has given us in the RV industry has been a big reset button."
Too often over the past several months, he said, he and his colleagues have discussed clients wanting to make emotional, rather than rational, business decisions. Instead, when things are as they are, that's a time to return to proven, solid business practices.
One place to start is for dealers to ask themselves: Are they focused on stability or growth?
"In highly uncertain or volatile times, I don't care if you're a top 20 percent-er or a bottom 20 percent-er, or somewhere in between, the answer is usually 'stability,'" Spader said.
In practical terms, he said, that includes:
Having a debt-to-equity ratio of 2.5 percent or lower
Having a profitability margin of 25 to 30 percent
Creating and maintaining a strong culture where employees feel welcomed, particularly those in the service department.
"Kudos to the thousands of you who have really put the industry on their back," Spader said of these front-line workers in the service departments who have had to deal with the struggle to get parts and sometimes-angry customers.
Other "must-do's" for dealerships right now, Spader said, would be:
Pay very close attention to inventory – what's selling, what's not
Identify your "mini-max" volume level, because that will help determine how much staffing you need
Build up a six- to 12-month cash reserve
Mostly for tax's sake but also just to move it, clear out all the aged inventory by the end of the year
"If we can't get rid of that aged inventory in this market, when do we think it's going to go?" Spader said.
The bottom line?
Using this time to hit that "reset" button will pay off once the COVID days are over. And they will be over – even though right now nobody knows when.
"Bad habits are made in good times, good habits are made in bad times," Spader said. "What bad habits are we slipping into?"