News
RVIA and RVDA Send Joint Letter to Members Regarding FEMA
This article is from our older website archives. Some content may not be formatted or attributed properly. Please
Contact Us
if you feel it needs to be corrected. Thank you.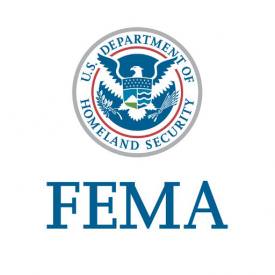 Editor's Note: The following joint letter from RVIA and RVDA is dated Sept. 15, and has been reproduced in full with minor edits in accordance to AP News formatting.
The twin hurricane disasters in Texas and Florida have destroyed thousands of residential structures, leaving citizens, and relief agencies scrambling to find alternate means of shelter. Certainly, as an industry, our thoughts are with all those affected by the storms.
The Federal Emergency Management Agency (FEMA) has sent formal requests for information (RFIs) to some dealers and manufacturers of both manufactured housing and recreation vehicles. FEMA is trying to determine what resources are available – however, the RFIs show that FEMA is operating with several misconceptions, which have led to confusion among our members. For example, dealers in Texas that received FEMA RFIs were asked whether they are members of RVIA, and whether the units they have in inventory are "RVIA certified." Of course, we know that RVIA does not have dealer members, and that RVIA does not and never has certified any RV units. Dealers that answer these RFIs must take care that they don't accidently assert anything to FEMA that isn't true.
Unexpectedly and without providing our industry with any advance notice, at 11:45 a.m. today FEMA published an open solicitation looking to procure RV travel trailers from RV dealerships. RVIA and RVDA agree that purchasing through RV dealers is the preferred supply approach. (https://www.fbo.gov/index?s=opportunity&mode=form&id=b77d316ebf4027b0b4e8e2006bc57 9d0&tab=core&_cview=0)
We are also aware that FEMA has issued priority contracts to Texas manufactured housing firms that essentially take over some production lines. This is done under the Defense Production Act (DFA), which allows the federal government to impose priority contracts on both manufacturers and their component suppliers in national emergency circumstances (like natural disasters).
RVIA and RVDA are working closely together to coordinate our industry's contact with FEMA, and to ensure that we are all on the same page, speaking with one voice, as we move forward. Given today's surprise procurement notice, we are moving to set up a conference call or face-to-face meeting with FEMA officials and other administration contacts as soon as possible. We will keep our members fully informed as developments occur and information is learned.
In the meanwhile, we are asking any RV industry dealer, manufacturer or supplier that has received a RFI from FEMA to please send a copy of that document to RVIA or RVDA. Also, please let us know if you have received or responded to any RV procurement notices, DFA- related contracts or any other phone calls or inquiries from federal or state government agencies. Thank you for helping us to coordinate our industry's best response to these relief efforts.
Sincerely,
Frank Hugelmeyer, RVIA President
Phil Ingrassia, RVDA President