News
RVIA Celebrates National Travel and Tourism Week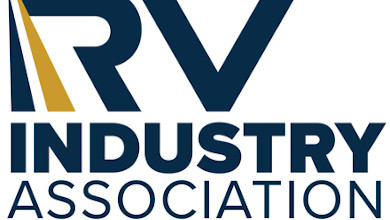 The RV Industry Association on Wednesday posted an announcement to its website celebrating National Travel and Tourism Week.
National Travel and Tourism Week, taking place this week, celebrates the value that the tourism industry brings to the economy, businesses, and personal well-being. This year's National Travel and Tourism Week will focus on using the power of travel to reconnect, rebuild, and rehire.
As the RV industry continues to thrive economically and support consumers' desire to get outside and explore, it remains a strong example of the power of travel and its ability to enhance the lives of consumers. The RV Industry is also a significant driver of the economy, supporting nearly 600,000 jobs, paying $32.2 billion in wages, and providing $114 billion in economic impact each year.
Included in that impact is not only the manufacture, sale and service of RVs, but also the tourism and trip spending that comes when consumers travel in their RVs. Looking just at the trip spending, the RV industry supports nearly 100,000 jobs, pays $4 billion in wages, and contributes $12 billion in annual economic impact. Even better, data indicates that the recent surge of interest in RVs and the great outdoors will continue.
To read the rest of the announcement, click here.