News
RVIA Highlights Importance of Campground Modernization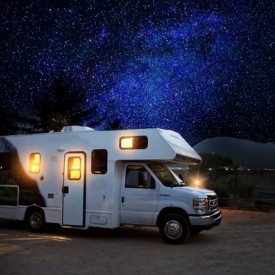 This is the middle of National Park Week, and the RV Industry Association released a report detailing what it would like to see from the park system in terms of modernizing and expanding campgrounds to better meet the needs of today's RVers.
"This year, National Park Week will take place April 17-25 as a celebration of the United States' 400+ national parks. Each of the nine days have their own theme, and April 20th is Transformation Tuesday in recognition of the constant change and evolution within national parks and communities. One transformation that is very important to the RV industry is the modernization and expansion of campgrounds to better meet the needs of today's RVers.
"The RV Industry Association's federal affairs team has worked extensively with the Department of the Interior to ensure the improvement of National Park Service campgrounds. The recently passed Great American Outdoors Act is integral to these efforts. The Great American Outdoors Act, which was signed into law on August 4, 2020, provides $9.5 billion over the next five years to address infrastructure within the National Park Service, U.S. Forest Service, Bureau of Land Management, and other federal agencies. The funds will address campground modernization and deferred maintenance on public lands."
To read the rest of the report, click here.