News
RVIA Hosts Three Member Webinars Next Week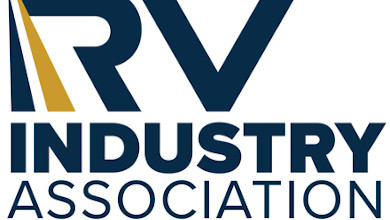 The RV Industry Association is hosting three members-only webinars next week that may be of interest.
RoadSigns Report
At 11 a.m. ET, 8 a.m. PT, on Monday, Oct. 5, RVIA will host a webinar to review the new RV RoadSigns forecast and provide insight on how the forecast was developed. This members-only webinar will feature a presentation from ITR Economics Senior Economist and Econ Manager Eric Post.
The RV RoadSigns quarterly forecast provides wholesale shipment projections and insight on macroeconomic factors impacting the RV industry. The latest forecast shows RV shipments are expected to surpass 400,000 wholesale units by the end of 2020 and see continued growth in 2021 to more than 500,000 units.
During the 60-minute webinar, Post will review the report's terminology and methodology, provide a macroeconomic overview, and deliver an analysis of the forecast including supporting evidence and risks. Following his presentation there will be a Q&A session.
Click here to register for this webinar.
Safety and Compliance Seminar
At noon ET, 9 a.m. PT on Wednesday, Oct. 7, RVIA will host its first ever Regulatory & Safety Compliance Virtual Seminar. This seminar is open to all RVIA members. Due to COVID-19, this  online seminar is replacing the Regulatory & Safety Compliance Seminar (formerly the "NHTSA Seminar") that was postponed in April.
The name of the event was updated this year to reflect the expansion of topics included in the seminar. In addition to covering National Highway Traffic Safety Administration (NHTSA) and the Federal Motor Vehicle Safety Standards (FMVSS) topics, the seminar will now cover Transport Canada and Canadian Motor Vehicle Safety Standards (CMVSS) topics as well.
The virtual seminar will include presentations by Bruce York of NHTSA and Jeremy Hamilton of Transport Canada. Following York and Hamilton's presentation, Von Lindsey of Lindsey Research Services will moderate a Q & A session with attendees.
All interested parties are invited to participate, particularly those that have compliance responsibilities or wish to learn more about safety and recall management in Canada and the U.S.
Click here to register.
RVIA Member Resource Webinar
At 2 p.m. ET, 11 a.m. PT, on Thursday, Oct. 8, RVIA members will learn about the wide array of resources they have access to as part of their membership. Bill Baker, RVIA senior director of membership and research, will discuss all of the industry research, consumer insights, educational trainings and seminars, industry standards information and governmental representation RVIA members enjoy.
Members can register by clicking here .