RV News
RVIA Leadership Conference Debuts CEO Roundtable, New Research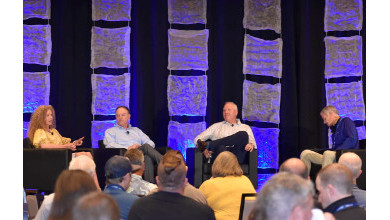 Bob Martin of THOR Industries and Michael Happe of Winnebago were two of the participants in the CEO roundtable.
One thing is clear when it comes to good leaders: They push forward. No Matter What.
At least, that's the feel of this week's RV Industry Association (RVIA) Leadership Conference, whose nearly 180 attendees – some trekking from Australia – shouted "No Matter What" during Thursday's keynote speech with Sterling Hawkins. Hosted by the association's Emerging Leaders Coalition, the conference runs through Friday at the JW Marriott Phoenix Desert Ridge Resort & Spa.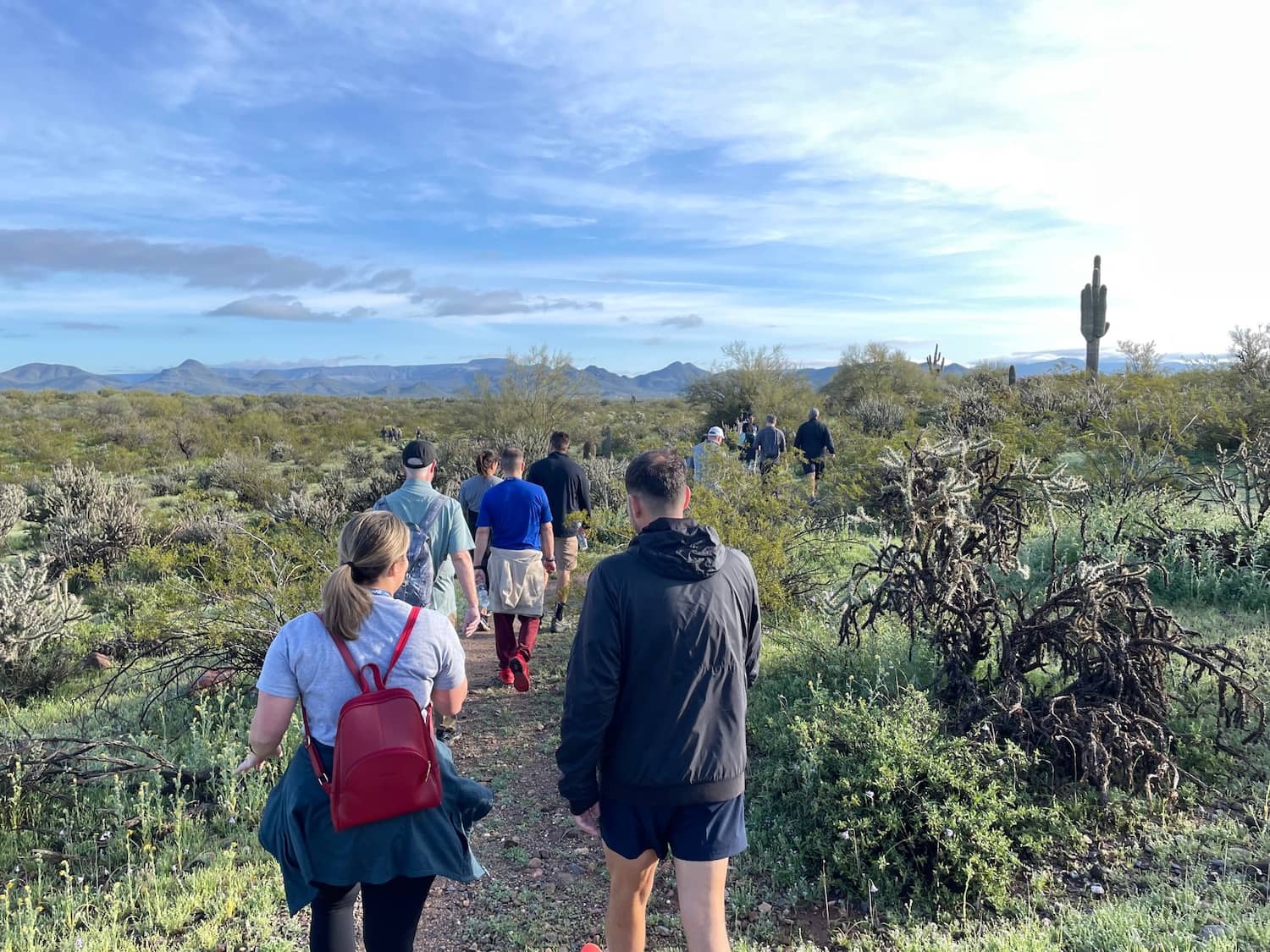 One of Hawkins' main talking points – that leaders should "hunt discomfort" – was a fitting theme for Thursday's seminars and group activities. Some attendees started the day at 7 a.m. with a 6-mile hike around the Sonoran Preserve, while others volunteered at a local urban farm. Later at the conference, a CEO Roundtable moderated by RVIA President Craig Kirby shared leadership wisdom from Winnebago's Mike Happe, THOR Industries' Bob Martin and Debbie Brunoforte of Little Dealer, Little Prices, a Campers Inn company.
"Expand the boundaries of your comfort zone," said Brunoforte when asked what advice she'd give to today's aspiring leaders.
Happe revealed his decision to hire a coach in his first four years with Winnebago, which inspired a certain leadership style.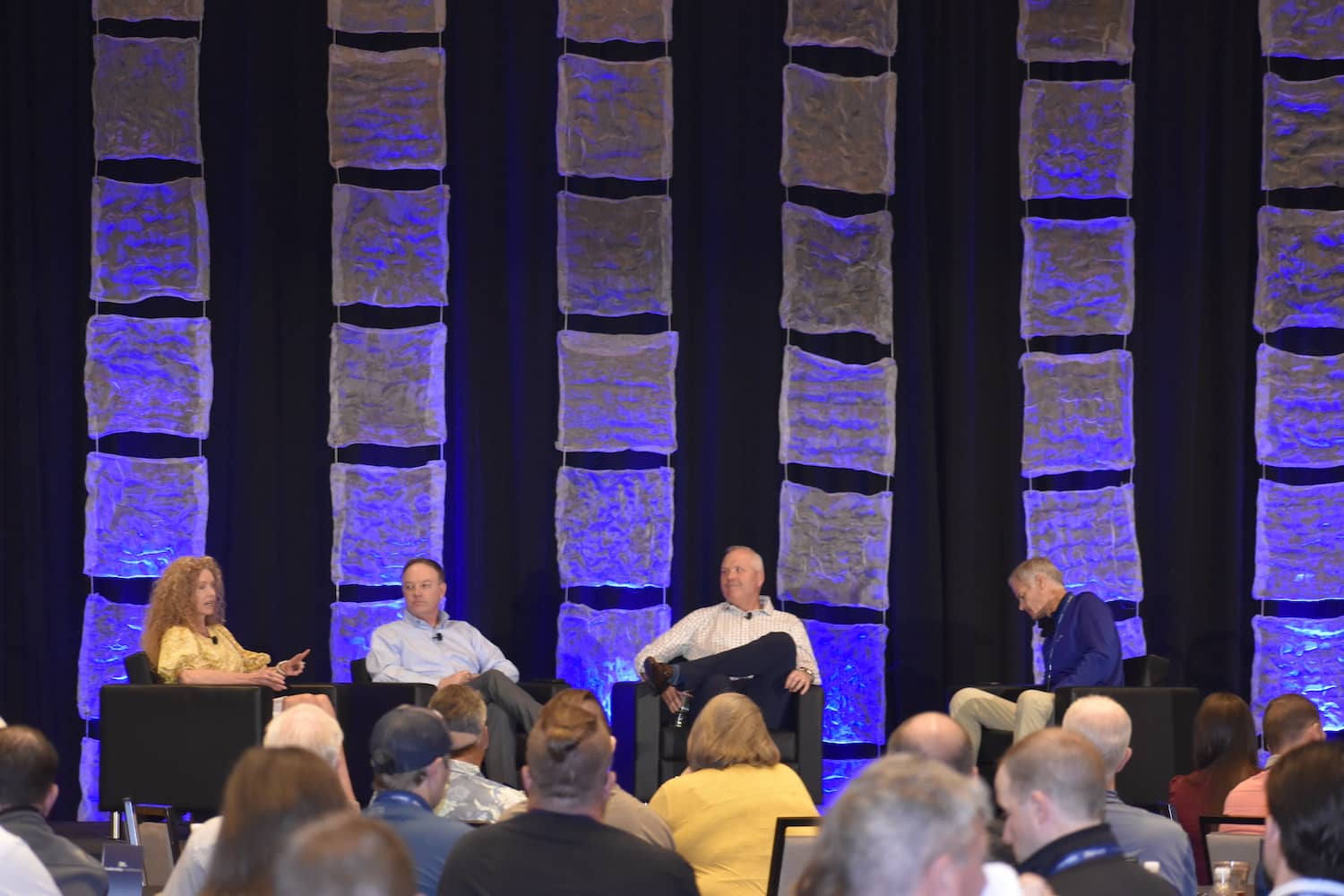 "My style is a blend of both ends of the spectrum," he said. "Being too focused on people, you might not be able to always deliver the results. And being too focused on performance, you might not always be able to keep the right team."
Following an outdoor lunch, the Path to Purchase seminar detailed Go RVing's latest research on RV owners, intenders and abandonments. Lack of childhood experience with RVing or camping is one of the top 10 most challenging elements in the journey to becoming an RV owner, said Bill Baker, RVIA's vice president of membership and research, during the presentation with Acxiom Automotive's Steve Schmith. And some "bubble customers" – who haven't decided to buy an RV but haven't abandoned the process – just need education to shift their expectations.
"Many prospects think solely of motorhomes when exploring the lifestyle, regardless of their needs," Baker said. "…There's also a diverse potential audience, who are looking for ways to incorporate RVing into their lifestyle outside of camping."
More identity data assessments are planned to go deeper into the buyer's process, such as convincing prospects to buy e-RVs. For now, recommendations include to "embrace what's already working" and highlight brand innovations, enhance storytelling about the RV lifestyle and invest in technologies that help deliver personalized customer experiences.
Wrapping Thursday's seminars was an anticipated Emerging Leaders Panel with the coalition. Moderated by Sam Rocci, RVIA's senior manager of government affairs, the talk spotlighted Michilah Grimes, Lippert director of corporate and community impact; Anthony Wollschlager, Airxcel group president; Matt Veurink, sales manager at Veurinks' RV Center; and Ashley Bontrager, founder, president and CEO of Ember RVs.
The group discussed how to motivate emerging leaders in today's companies, how to attract and retain talent, and what the Emerging Leaders Coalition (ELC) is doing to keep momentum.
The Leadership Conference will continue through Friday evening. More morning activities, a Sustainability Panel, an additional keynote speaker, and a Combat Leadership Workshop are scheduled throughout the day, closing with a Leprechaun Farewell Fiesta just in time for that certain green holiday.