RV News
RVIA Leadership Conference Ripe With Opportunity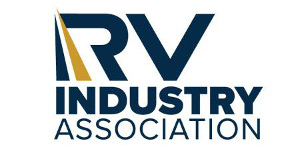 Earlier this week, RV Industry Association President Craig Kirby sent an invitation to industry professionals encouraging them to attend the inaugural Leadership Conference March 15-18 in Phoenix, Arizona.
The conference will include sessions with best-selling authors, influencers and other leaders, Kirby wrote, and will be "a great opportunity to build your network while taking advantage of some amazing leadership development sessions."
Today, RVIA Emerging Leaders Coalition President and General Manager Ryan Elias, of Leisure Travel Vans/Triple E RV, presented more details about the new conference during a press call. He explained that C-suite and next-generation leaders from all sides of the industry – manufacturers, suppliers, dealers, campgrounds and more – will find this event valuable.
In addition to keynote addresses from speakers such as Sterling Hawkins who uses psychology, brain science and applicable tools to show leaders how to grow themselves no matter what they're facing, to a presentation by former U.S. Navy SEAL JP Dinnell, who will set up dynamic situations in a hands-on workshop, a CEO Roundtable discussion on leadership and a panel discussion on sustainability are part of the lineup for the conference.
Jeremy Greene, RVIA Senior Director, Events & Marketing, said they found in the test run of the leadership conference held at the RVIA Board of Director's meeting last spring that making an effort to get outside was crucial, so two hikes (for participants of all activity levels) are also planned while at the JW Marriott Phoenix Desert Ridge Resort. Also, a community volunteer project will be held Thursday morning of the conference – another critical component the Emerging Leaders Coalition believed should be included.
Prior to the sessions held all day Thursday and Friday, a welcome reception and dinner will take place Wednesday night. A closing reception and dinner will be held Friday night. Cost to attend is $1,495, which includes the three-night stay, all sessions, outdoor activity, meals and networking. Spouse registration for evening receptions, dinners and outdoor activity is $295.
Registration deadline is Feb. 17.
For more information and to register, visit rvia.org/events/leadership-conference.