RV News
RVIA Looks Back on the 'Year of the RV'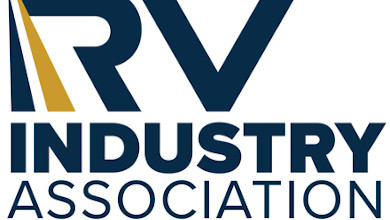 RV Industry Association staff put together this year-end reflection on what was an historic year in 2021, and why all signs point to continued success in 2022.
While RV ownership has been steadily growing for decades with 62 percent more RV owners in 2021 than in 2001, the dramatic rise in popularity since the onset of the pandemic in early 2020 has signaled a fundamental change in the way Americans travel, vacation and live. That rise has reached new heights in 2021, with record-breaking RV production and a strong consumer intent to buy, both stirred by one of the longest standing American traditions – a yearning to visit the great outdoors.
Demand for RV units has grown month-over-month in 2021, breaking all previous wholesale shipment records. The latest projection shows the most likely year-end total for RV units built in 2021 to be 602,200 units, representing a 40 percent increase over the 2020 year-end total of 430,412 units. It will also be a 19 percent gain over the current comparable record high of 504,600 units set in 2017.
Across the board, RV owners are reporting higher levels of customer satisfaction and an intent to purchase another unit.
"Today, one-in-five leisure travelers are considering purchasing an RV and four-in-ten leisure travelers would consider an RV trip," said RV Industry Association President and CEO Craig Kirby. "This bodes very well for the future growth of the industry and is a strong indicator of the lasting popularity of RVing."
According to Kirby, while the freedom and control of RVing fueled the initial surge in RV ownership and usage in 2020, the leading motivation in 2021 is a hunger to explore the great outdoors.
"Over the past two years, many Americans have rediscovered the great outdoors and all the health benefits that come with living an active outdoor lifestyle. This seems to have ignited a nationwide quest to discover all the natural beauty and adventure our country has to offer," said Kirby.
To see the rest of the report, go to RVIA's website here.