News
RVIA Recognizes Mary Pouliot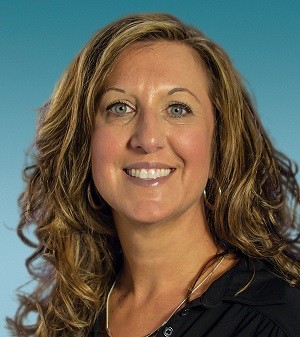 Pouliot
(The RV Industry Association occasionally highlights a member and tells their story and this week it's Mary Pouliot, Thetford Corp.'s vice president of sales and marketing and the 2021 chairwoman for the RV Technical Institute's Board of Directors.)
It's rare to find someone who excels at both right-brain (creative) and left-brain (analytical) thinking, but that's what Thetford Corp. uncovered when they hired former data integrator Mary Pouliot as a consultant in their customer service department in 2006.
"The opportunity to work in the RV industry just seemed to fall into my lap," said Mary, who was recruited from the automotive world. "I like to say that I went from suits and handshakes to shorts and hugs!"
It was the collegiality and fierce passion she observed among RV colleagues and consumers that quickly convinced Mary that she had made the right career move. Since then, she has steadily risen up the ladder at Thetford to become vice president of sales and marketing for the Ann Arbor, Mich. -based company's Americas' division.
Mary was born and raised in the "mitten state" where she got her undergraduate degree at Eastern Michigan University (then later, her MBA at Walsh College in Troy, Mich.). She is the youngest of six children and counts herself blessed to still live close to her parents and two of her siblings. This has allowed her own three children to build close bonds with them.
Mary and her husband of 25 years also like to escape Michigan occasionally and have taken their children on many trips, not only stateside, but to other countries as well. The travel restrictions of the past year have limited the family's personal travel, but Mary has been thrilled that so many more people have been introduced to the advantages of the RV lifestyle. It's a huge opportunity, she said, to attract many more buyer segments – from homeschooling families to work-from-home professionals.
"The RV Industry Association has identified seven archetypes of buyers now, which I'm sure didn't exist 20 years ago," said Mary, citing the recently released Go RVing RV Owner Demographic Profile. This study of 3,000 RV owners has identified the following market segments: happy campers (typically snowbirds), casual campers (who only camp a few weekends per year), adventure seekers (sports enthusiasts who travel up to 200 days per year), escapists (families and empty nesters who are often drawn to water venues), wide open spacers (who are split evenly among explorers and relaxers), full-timers (nomads) and family ties (many of whom grew up RVing).
To read the full feature on Mary Pouliot from RVIA's website, click here.
Meeting the challenges of providing for this varied and rapidly growing market is what concerns Mary most. This includes ensuring that the supply chain is full and can support OEMs while also assuring consumers of quality products and support.
This is where Mary's interest in data kicks in, and it has fueled both her career and the many leadership roles she holds in the industry.