News
RVIA Wraps Up a Most Unusual Year with Annual (Virtual) Meeting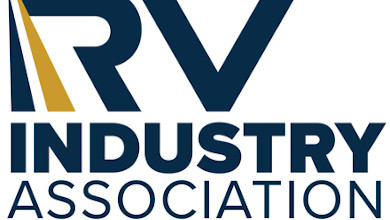 As 2020 draws to a close, so does Garry Enyart's two-year tenure as board chairman of the RV Industry Association. Calling the present year "one for the record books," Enyart addressed RVIA membership for the final time as chairman at the organization's annual meeting on Thursday – held virtually, of course – and expressed nothing but optimism for the future.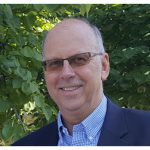 "While the pandemic is a true crisis, the RV industry has brought fun back into people's lives at a time when everybody is desperate for an escape," Enyart said. "We have an incredible opportunity in front of us to make RVs the preferred form of outdoor enjoyment for millions of consumers for decades to come.
"If we pull together and commit to constant improvement – manufacturers, suppliers, aftermarket, dealers, finance firms and campgrounds – we can turn today's RV first-timers in RV lifetimers."
Beginning Jan. 1, Airxcel's Jeff Rutherford will be taking over the two-year position as board chairman.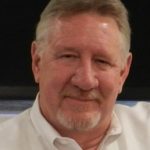 RVIA president Craig Kirby thanked Enyart for his service, particularly in the wake of the disruption earlier in the year wrought by COVID-19, which in March brought factory shutdowns and the forced closure of dealerships in many parts of the country.
But the year was not without its highlights, Kirby noted.
"This year has been nothing but continual challenges," Kirby said. "Yet, the resiliency of our industry was ever-present in how we responded during these difficult times. Despite all the uncertainty your individual businesses have faced, as an industry we have once again come together … to support each other when it was the most critical. And we've introduced RVing to a whole new generation and created a new segment of outdoor enthusiast."
Kirby said one noteworthy industry highlight this year was the adoption of new best practices for model year changeover. The RVIA Board of Directors endorsed a recommendation by the RV Dealers Association that RV manufacturers make their annual model year and major product design changes between Jul. 1 and Aug. 31 each year, a move also supported by RVDA of Canada.
Also, starting Jan. 1, all new manufactured RVs will be required to have a label denoting the length of the unit.
"These are two big moves, both of which have been decades in the making I might add, that will go a long way in improving the customer experience," Kirby said. "On top of that, we adopted a model franchise law with RVDA that eliminated the square footage requirement of fifth wheels, an issue which had also been around for decades."
He heralded the passage of the Great American Outdoors Act into law as a major victory not just for the RV industry but for outdoor recreation in general. RVIA was a significant backer of that legislation.
Even on top of these achievements and the record numbers of first-time buyers and younger buyers, there were plenty of other reasons RVIA members should celebrate 2020, Kirby said.
One is the success of the RV Technical Institute, which is now in its second year.
Based in an 18,000-square-foot facility in Elkhart, Ind., RVTI was forced to suspend in-person training in March and the pandemic forced the school's hand in ramping up its online training faster than it would have otherwise, but that's a good thing, said executive director Curt Hemmeler.
"On my arrival into the industry just a couple of years ago, the greatest thing I heard was, sending folks to Elkhart was just not going to be possible. It's not financially possible; it's challenging for our dealer partners out there and it costs a lot of money to do so," Hemmeler said. "But while we're still going to offer classes here in Elkhart, one of the things we had (planned) for year two – actually year three – was the idea of the curriculum being completely online, in a self-paced format."
The pandemic bumped that planning up a year, and Hemmeler and his team began offering a self-paced, online, Level 1 course this year. The same format for a Level 2 course will be launched in the spring of 2021, he said.
In-person training at the Elkhart facility will return in early 2021, Hemmeler said. Other types of RVTI training include self-training, where techs purchase the materials and study themselves, and experienced RV techs can earn certification by foregoing all the training and testing for it.
RVTI has also formed relationships with 16 authorized learning partners around the country, from Affinity RV in Arizona to the Indiana Dept. of Corrections and the Windham School District in Texas, both of whom are training inmates for a tech career post-incarceration.
"With the small team that we have here at the RV Technical Institute, with the support of our partners of RVIA, RVDA, it's pretty amazing, all the things we have accomplished in 2020, and we're extremely excited about the future," he said. "It looks very bright as we go into 2021."
Go RVing also reported a banner year in 2020.
"If our crystal ball had shown us what 2020 would bring, we would not have launched two simultaneous agency searches," said Karen Redfern, Go RVing's vice president of brand marketing and communications. "But, 2020 has also proved to be the right time to introduce Americans to the idea of RVing, and the perfect time to launch a new campaign with a completely different look and feel."
That campaign, "Go On A Real Vacation," was created by one of those new agencies selected by Go RVing, and the other agency is responsible for the organization's revamped website, which launched in October and is geared toward serving both the general public and the industry.
"As our industry continues to change and in many ways thrive during this volatile time, we've laid a foundation for the future of go RVing advertising to be more responsive to industry needs, more focused than ever on consumer interests and more data-driven in how we quantify the impact we're making to drive the category forward," Redfern said. "We thank all of our members for their continued support in all that we do."
Acknowledgement at the meeting was also paid to Bruce Hopkins, who is retiring from his position as RVIA's "Godfather of Standards," whose involvement in the industry and the RVIA spans "an incredible 43 years and cannot be overstated," Enyart said. "He has been a passionate advocate for the RV industry in front of national and international standards organizations as well as state and federal agencies., and I can't thank him enough for his incredible contribution to this industry."