RV News
RVing in New England Looks at Recent Shows, Year Ahead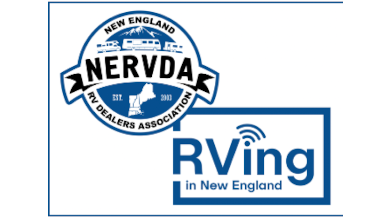 The weekly Facebook live program, "RVing in New England," tonight will feature hosts Bob Zagami and John DiPietro discussing their busy start to the year, which included attending the Boston RV & Camping Expo and the Florida SuperShow.
The two will describe the shows and talk about the conversations they had with many people from all aspects of the industry. They will also take phone calls from the public and get their reflections on the shows and the start of the year and take predictions about how 2023 will go.
This is the seventh year for the program and the hosts invite you to attend, particularly if you're a newcomer to the program and haven't listened or participated yet.
RVing in New England is live at 7 p.m. ET, 4 p.m. PT, every Wednesday on this Facebook page.