News
RVRA Survey: Majority of RV Rental Dealers Plan to Expand or Maintain Same Size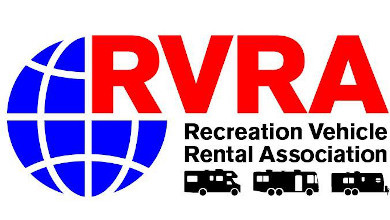 Even after experiencing delays in new unit deliveries, half of the rental dealers surveyed by the RV Rental Association (RVRA) this spring said they will have bigger rental fleets than last year, and another 25 percent will have rental fleets the same size this year as last.
However, because most of the dealers with bigger rental fleets added only a few more units, while 25 percent subtracted units, the combined rental fleet of dealers surveyed will only be two percent larger this year than in 2020.
Some dealers responding to the survey are not offering rentals this year because they sold last year's rental fleet and do not believe replacements will arrive in time for the peak season. Other dealers, who ordered rental units from manufacturers months ago are expanding their rental fleets. For example, one dealership has expanded its rental fleet from 19 units last year to 25 units this year. Another dealership's rental fleet grew from 42 units last year to 63 in 2021.
With dealers across the country reporting tight inventories, 53 percent of the dealers answering the RVRA survey said acquiring rental fleet units was the biggest challenge to success in the rental business this year. The next biggest challenge was staff training followed by rental units breaking down while in use.
With the surge of interest in RV travel, RVRA Chairman Scott Krenek recommended that people who want to take an RV rental vacation book as soon as possible to get their desired dates and the unit that fits their needs.  "It's wise to make reservations for both the RV and campgrounds as early as you can," he said.
Pandemic-related state stay-at-home orders in 2020 caused the RV rental business to behave like a roller coaster, plunging sharply lower due to cancellations in March and April, followed by an increase in demand last summer. Last year's summer surge explains why 21 percent of the rental dealers said their rental revenue in 2020 was at least 50 percent higher in 2020 than in 2019; 15 percent said it was 41 to 50 percent higher; 18 percent said it was 31 to 40 percent higher; and 15 percent said it was 21 to 30 percent higher. Only eight percent experienced a rental revenue decline in 2020 versus 2019.
Because the pandemic led many families to work from home or attend school virtually in rented RVs in rural areas, 42 percent of dealers said their average rental contract last year was for seven or more nights, and 37 percent said the average was five to six nights. Only 21 percent said their average rental was for three to four nights. For 2021, 70 percent of rental dealers think the average length of rental contracts will stay the same, 24 percent believe rentals will be for longer time periods, and only five percent think they will be shorter.