News
RVTI Announces First Trade School Partnership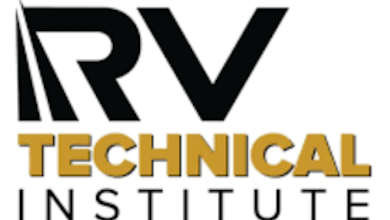 This week, the RV Technical Institute announced its partnership with Jones Technical Institute inJacksonville, Fla. While RVTI has dozens of partnerships with organizations across the country, this is RVTI's first-ever partnership with a trade school.
"As a well-respected trade school, J-Tech is an ideal partner for RVTI," said Curt Hemmeler, RVTI executive director. "Their state-of-the-art facility and excellent reputation combined with RVTI's gold standard curriculum will result in many more trained RV technicians entering the industry."
As RVTI's newest Authorized Learning Partner, J-Tech now has access to RVTI's curriculum for its Marine & RV Technology Program which will prepare J-Tech students for a career in the RV industry. While RV sales are increasing, the number of proficient, well-trained RV technicians is steady or declining. With this partnership, RVTI and J-Tech are working together to address the RV industry's shortage of experienced technicians.
"J-Tech is delighted to partner alongside RVTI and is eager to begin implementing RVTI's curriculum into our Marine & RV Technology Program. Together, we are developing future technicians that will work to keep RVs on America's roads for years to come," said Gregory Jones, president of Jones Technical Institute.