RV News
RVTI on Track to Train 1,000 This Year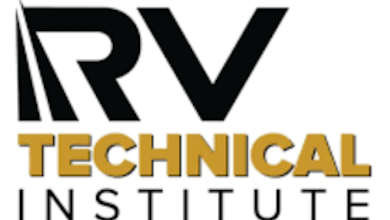 In its inaugural year – which turned out to be the year of the pandemic – the RV Technical Institute is pleased to report that it is on track to train 1,000 students in 2020.
In the first few months of the year, RVTI trained 80 students at its Elkhart, Ind., campus. When the novel coronavirus was declared a pandemic in March, the Institute quickly pivoted to online webinar classes. These classes have been well-attended, with the first live online class boasting an attendance of more than 70 students.
Based on feedback from RV dealer partners and prospective students, RVTI started offering an evening class last month. That class quickly sold out within days of being announced. To meet the demand, two additional classes are scheduled for later this month. Both an evening and a daytime class are now available for registration.
Through July of this year, the RV Technical Institute has trained 220 students between the in-person classes and the live online classes. All 220 students are now able to sit for the certification test ­– something many have already done.
And recently, RVTI announced a new partnership with online learning company Bisk Education.
"We are just weeks away from the start of the RV industry's fall training season," said RVTI Executive Director Curt Hemmeler. "With the introduction of the all-new, self-paced, immersive, online level one training, we will be able to reach significantly more RV technicians from across the country and meet our goal of training 1,000 students in our first year."
The RV Technical Institute team and their partners at Bisk Education are currently working on creating the new self-paced, immersive, online level one training on the only industry-recognized RV technician curriculum. Unlike the current live classes, this new program will be self-paced allowing technicians to complete the training at a pace and time that best fits their schedule.
The new self-paced program will be available this fall with more details to come.