RV News
RVTI Partners with Online Education Company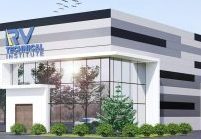 The RV Technical Institute's headquarters
The RV Technical Institute said it is partnering with Tampa, Fla.-based Bisk Education to redevelop its current instructor-led Level 1 Pre-Delivery Inspection training course into a fully online course, starting this fall.
Bisk Education partners with schools across the country to deliver online degree and certificate programs by providing the resources, expertise, and technology to help institutions grow and students thrive. Clients of the company include Villanova, Michigan State and Notre Dame.
The RVTI said that over the coming months, the Bisk Education team will be working with its subject matter experts to put together an immersive, self-paced online Level 1 class to offer students the only industry-wide certification.
But the new online course is only one of the ways for RV technicians to receive training from RVTI. This fall, the institute will be delivering training through multiple methods:
Self-paced online training (Bisk system)
In-person classes at the RVTI campus in Elkhart, Ind.
In-person training through Authorized Learning Partners (ALP)
In-person training with RV Technical Institute trainers at locations across the country
Self-paced and self-instruction via textbooks
For more information, visit www.RVTI.org.