News
RVWA Friday Luncheon Features The Vibrant Coach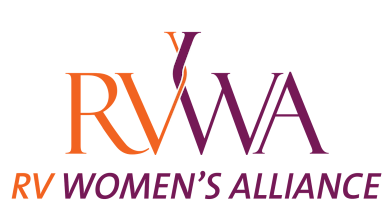 In Friday's RV Women's Alliance Coffee, Lunch, and Learn, RVWA is joined by Nicole Greer, aka The Vibrant Coach.
This session has been designed to help attendees get clear about their vision and the supporting communication and business acumen necessary to execute it fully. In essence, it will explore what is possible and put in writing the strategies, systems and smarts to make the possible … probable.
Attendees will:
Visit the Future
Learn the how to use a "repeating question"
Explore the obstacles in the way
Use these obstacles as raw material to formulate an executable strategy
Prepare to hold others accountable
As principal coach and CEO of Vibrant Coaching and Consulting, Nicole Greer helps individuals, corporations, government, faith-based organizations, and nonprofits become the people they were created to be through fulfilling a mission, to work in teams, and exemplify vibrant leadership.
Using transformational change leadership coaching and training programs, Greer offers foundational tools and uncommon wisdom. Greer is an entrepreneur with experience in coaching, marketing, mastering first impressions, learning and development and sales. She is a speaker, trainer, facilitator, executive, and business coach. Visit www.vibrantcoaching.com to learn more.
The Friday seminar is scheduled noon EST. Click here to register.