News
RVWA Seeks Help with Committees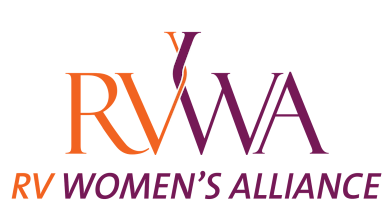 The RV Women's Alliance put the word out that it would like help filling out its committees.
The nonprofit is asking its members if they can contribute just one hour per week to help it further its mission.
"We have five committees all continuously looking for more support on their various projects," RVWA said.
"The Events Committee is working hard to plan our fall events including Open House, a potential campout and the RVDA show. In addition, they have begun looking at our presence at events in 2022. If you like planning events, this could be the committee for you.
"The Education Committee not only hosted a great workshop in July, but they are planning another one for the fall. In addition, they have launched a book club and will be helping to develop new programs for 2022 that will inspire members to continue to lead within the industry.
"The Membership Committee has the opportunity to welcome new members into the RV Women's Alliance while ensuring we support our current membership base. They strategize on ways we can continue to serve our members.
"The Marketing Committee gets to add the pizazz to everything we do here at RVWA.   From social media to blogs to media interviews, the marketing committee manages all communication for the RV Women's Alliance.
"The Sponsorship Committee has a great responsibility of ensuring the future of RVWA by creating relationships throughout the industry and communicating our mission and vision.   They are working through the 2022 strategy to promote sponsorship of our organization so we may continue to help unite and develop women within the RV industry," the association said.
Anyone interested in joining any of these committees should reach out to Jessica at [email protected]