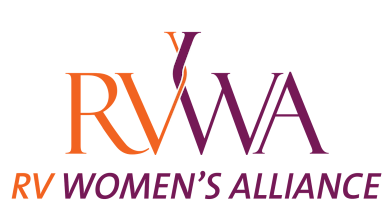 The RV Women's Alliance has released a new video documenting the progress in its "Drab to Fab" campaign, which it kicked off in October.
The six-month campaign has women from across the RV industry coming to the RV Technical Institute in Elkhart Ind., where a donated RV is being completely revamped top to bottom, with results being unveiled in February.
The complete renovation and redesign will be accomplished by RV Women's Alliance members during select Wednesdays and Saturdays through February 2021. All members of the RV Women's Alliance are encouraged to sign up to participate in one of the builds.
On March 3, 2021, the finished RV will be unveiled at a VIP Reveal Event taking place at the RV Hall of Fame. The fully renovated and redesigned RV will be raffled off to one lucky winner.
Visit www.drabtofab.org to learn more.
Two other announcements from the RVWA: The organization is hosting a virtual happy hour to celebrate the holidays on Thursday, Dec. 17. RVWA leadership will recognize "super star members" who have gone above this year, and a toast to the new year will be offered.
The virtual happy hour is 6 p.m. ET on Thursday. Click here to register.
Heading into the new year, the RVWA is seeking volunteers to contribute to the group by serving on committees. The sponsorship, membership, marketing and events committees rely on their members to help drive the success of the organization through the coming year. For more information on each committee and to fill out an application, click here.