News
Samlex Intros New Line of NTX Power Inverters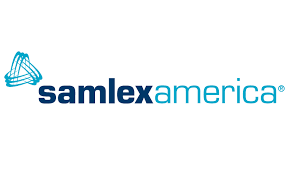 Samlex America introduced its lineup of new NTX pure sine power inverters. "Lightweight and compact, the NTX Series boasts exceptional performance and quiet operation. Its unique Hypersurge technology can support surge for longer, allowing it to start demanding loads with ease and efficiency. The new models continue the brand's
legacy of reliable, go-anywhere power, and the innovative new lineup adds even more value to the company's versatile solutions," the company said in its announcement.
The lineup comes with four new models ranging from 1,000 to 3,000 watts. Each NTX power inverter comes with the NTX-RC remote included, for straightforward operation of the inverter. With the touch of a button, the inverter can be turned on and off without having to access hard to reach storage compartments in RVs and commercial vehicles.
The lightweight and compact design of the NTX series was developed specifically for small to mid-sized recreational and commercial vehicles, the company said.