RV News
Skyrocketing Demand Continues for Boat, RV Loans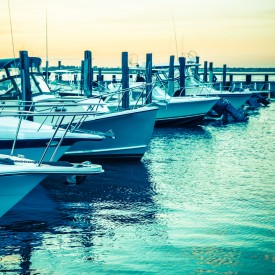 Sales of recreational vehicles have accelerated so much since the economic shutdown, which has put many antsy travelers on the road instead of in the sky, that dealers like Niel's RV in Los Angeles can't keep up.
"Getting inventory has been very difficult," said General Manager Scott Rogers, who estimates sales are up 40 percent this year. "Dealers have just a ton of orders."
That trend has been welcome news, too, for banks that finance consumer purchases of motor homes, campers and trailers. Those loans, along with marine financing, have become a rare bright spot amid the pandemic recession's weakening of loan demand.
"At the beginning of the pandemic, there was a lot of uncertainty, but since mid-April demand has skyrocketed, and we've been at record levels into August," said Michael Lax, executive vice president of RV Marine Sales at Bank of the West in San Francisco.
Click here to read the full story from Jon Prior at AmericanBanker.com.
Total shipments of RVs plunged 82 percent in April from the same month last year as businesses closed and workers were laid off en masse, according to the RV Industry Association. But sales soared in the months that followed as consumers sought to social distance out on the highways.