News
SmartPlug Partners with Dave Carter & Assoc.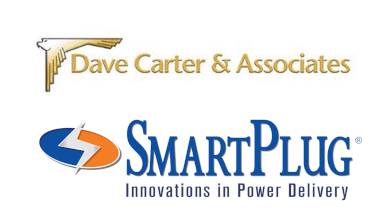 SmartPlug Systems, the leading manufacturer of safer RV power hookup equipment, has partnered with Dave Carter & Associates Distribution Co. to represent its products within the RV OEM and manufactured housing markets in the U.S. Company CEO Tony Barber made the announcement.
"We're very pleased to be working with the Dave Carter team," said Barber. "They have well-established relationships within the RV OEM business and a solid understanding of the importance of advocating for safer electrical connections on RVs."
The SmartPlug replaces twist-type power connectors. Offering more than 27 times the metal-to-metal contact over older styles, it conducts electricity more effectively. This reduces the overheating and resistance that is a common cause of power failures and RV fires, according to the company.
Since 1978, Ocala, Florida-based Dave Carter & Associates has served the RV industry throughout the U.S. and Canada with its 11 distribution centers.