RV News
Soaring Eagle Set to Launch at Open House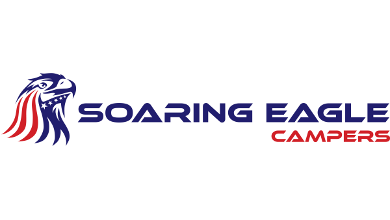 Indiana-based Soaring Eagle Campers, a manufacturer of all-aluminum, lightweight truck campers designed for the minimalist and outdoorsman market, will make its debut at Open House Week in Elkhart, Indiana, next week.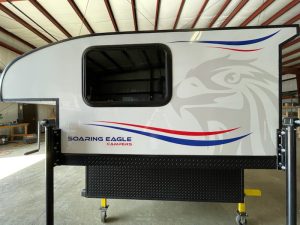 The management team of Soaring Eagle is headed by Scott Tuttle, one of the founding partners at Heartland RV, as well as the founder of Livin' Lite RV, which specialized in all-aluminum RVs. Other partners include former Livin' Lite executives Troy Andrews, Shawn Balentine and Travis Cameron, as well as Scott Bradshaw.
According to Tuttle, Soaring Eagle is the result of numerous requests from truck camper dealers asking for smaller, lightweight, entry-level truck campers.
Soaring Eagle will be debuting two different lines at the Open House, including the ADLAR model which is designed for trucks with 6.5-foot truck beds. The company said that one of the unique features of these truck campers is that they will fit in the bed of the truck with the tailgate closed.
"With today's truck tailgates housing not only cameras, but other safety sensors, as well as featuring built-in steps, it just makes sense to design our campers to allow owners to keep their tailgate closed," said Balentine, the vice president of sales.
In addition to the ADLAR line of campers, the company is also introducing a NEST model.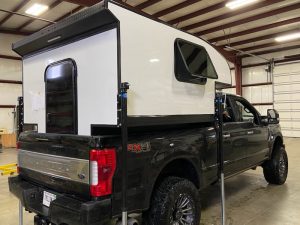 "The NEST is more of a truck topper than a true camper," said Balentine, "One of the most basic products on the market, the NEST features a roof that pops up via tented sides."
The NEST sits on the rails of the truck and has a pull-out bed in the deck-over area.
"A number of different solar-power packages are available, but besides that, it is up to the consumer to decide what they want to add or utilize for their own camping needs," Balentine said. "This type of product is very popular with outdoorsman and the DIY crowd."
"Soaring Eagle Campers are built for the very entry level segment of the truck camper market," said Tuttle. They are very minimalistic, providing the owners a place to sleep, eat at a dinette, set up their office or play some games. Options can be added, (such as a portable toilet, 110-volt package, air conditioner and microwave), but our market is not the typical RV buyer. Without traditional (heating) and plumbing systems, these are truly problem-free campers that are attractive to a segment of the market that already enjoys the outdoors and the camping lifestyle. They are perfectly fine with not having a lot of bells and whistles.  If an RV dealer ever considered trying truck campers on their lot, these might just be the perfect fit for them."