RV News
Southco Releases New Actuators and Rotary Latch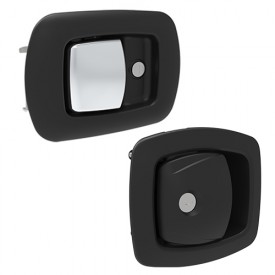 Southco, a global leader in engineered access solutions, recently released two new heavy-duty, paddle-style actuators, allowing two connected rotary latches to be activated remotely by one actuator. The supplier also released a stainless-steel version of its R4-30 series two-stage rotary latch.
Southco's AC-20 and R3-22 actuators are constructed from corrosion resistant materials and are available in polished chrome or black powder-coat finishes.
"With their high-strength, corrosion resistant paddle-style design, Southco's AC-20 and R3-22 Actuators provide remote release of multiple connected rotary latches for simplified access in challenging environments," said Cynthia Bart, Southco's global product manager.