News
Spartan RV Chassis Introduces Premier Drive for Luxury Class A's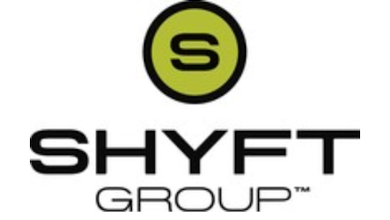 Spartan RV Chassis, a brand of The Shyft Group, today introduced Spartan Premier Drive, a single, comprehensive and proprietary chassis system designed specifically for Class A RV luxury motorcoaches and engineered to deliver the best possible ride quality.
Previewed at the Newmar Annual Dealer meeting in April, the Premier Drive system, complete with the all-new Independent Front Suspension (IFS), will make its industry debut at the 2022 Entegra Coach Diesel Owners' Homecoming event running today through Friday at the Elkhart County 4-H Fairgrounds in Goshen, Ind.
The Premier Drive system is a fully integrated collection of advanced chassis technologies. End to end, each element is custom designed and engineered to isolate and absorb bumps in the road.
"We know luxury RV owners invest a lot of time and money into their motorcoaches, so we've designed each element of the Premier Drive system from the ground up to deliver the best ride quality possible," said Steve Guillaume, president of Shyft Group Specialty Vehicles.
"With every new innovation, driver safety and comfort is our number one priority," said Guillaume. "Our new independent front suspension went through rigorous testing by highly trained engineers and experienced motorcoach drivers to ensure that every passenger feels comfortable and every driver feels in control, ready to take to the road with confidence."