News
Spartan RV Chassis Revamps Apps and Owner Support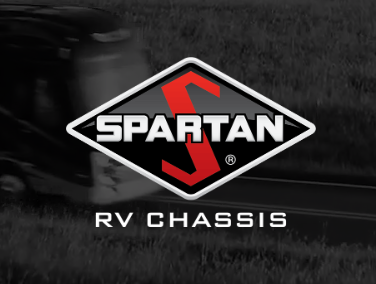 Spartan RV Chassis, a business unit of The Shyft Group, will showcase its mobile technology and supportcustomers with parts and product sales at the Florida RV SuperShow, which started today, and the Quartzsite Sports, Vacation & RV Show which starts Saturday in Quartzsite, Ariz.
Spartan RV Chassis representatives will be onsite at both events, providing expertise and answering questions about the company's newly launched Dealer RV Chassis Connect app and recently updated Connected Care mobile application for RV owners. Within the Connected Care app, Spartan chassis owners can review pre-trip inspection checklists, view service center locations, look up diagnostic codes, and access maintenance schedules, and can access live training and rally information. Connected Care is available for free download for iOS devices and for Android devices.
"Technology is a critical part of our industry," said Steve Guillaume, president of Shyft Specialty Vehicles. "Our customers operate in a digital world, and we are focused on developing new ways to deliver product information and support to them. Our Connected Care app allows us to provide the superior customer service we're known for in a virtual environment."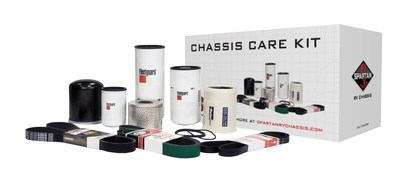 Spartan said it has expanded its popular chassis maintenance bundle, now offering customizable Chassis Care Kits, for any coach model riding on a Spartan RV chassis. This package of parts and routine maintenance items empowers owners of any model year Spartan RV chassis with the ability to make basic repairs without visiting a service center. The updated kits now cover all motor coaches riding on Spartan RV chassis – new and old – should an unexpected repair arise on the road.
"Spartan RV Chassis is committed to keeping you on the road, and to helping ensure your next adventure is worry free," said Guillaume. "Our chassis-specific care kits include on-hand maintenance parts needed in case of an emergency and are an easy and convenient way to keep your coach running smoothly."
Spartan RV Chassis Care Kits can be customized to service any motor coach riding on a Spartan RV Chassis—including those from OEMs Entegra, Newmar, Jayco, NeXus, and Foretravel—and contains various filters, fluids, and belts. More information about Chassis Care Kits for motor coach models built on a Spartan RV Chassis, can be found here.