News
Spotlight on RVTI's New VP, Sharonne Lee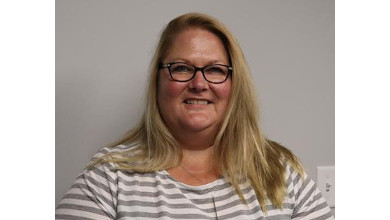 Sharonne Lee
The RV Technical Institute's new vice president, Sharonne Lee, says she and RVTI are prepared for whatever challenges the fall brings.
Taking on new challenges and moving up the corporate ladder is nothing new for Lee – she's been a vital part of the RV Industry Association for more than 30 years. Lee began her professional career as an RV Industry Association standards clerk in 1988, working her way up to RV Technical Institute's (RVTI) senior director of education in 2014 and a just-announced promotion to vice president of education and operations for the RV Technical Institute.
As senior director of education, Lee played a significant role in developing, managing, and executing the RV Industry Association's service technician training and credentialing programs. Her new role at the Institute will allow her to increase her focus on professionalizing the field for RV technicians throughout the U.S. and improving the consumer experience by reducing the repair event cycle time.
Click here to read the full story from the RVIA's website (login required).
In announcing her promotion, RV Industry Association President Craig Kirby said: "Sharonne has a deep understanding of our industry and a long history of anticipating the needs of our members, implementing processes, and embracing technology to improve our education offering "
Lee emphasizes that her new position will entail more involvement in the day-to-day operations of RVTI and its students. "Being in a position to talk directly to our students, the technicians, is something new in the RV industry and very rewarding as we help technicians and students achieve their goals of training and certification." And she stresses that her new position will allow Curt Hemmeler, executive director of RVTI and senior vice president of standards, to be more involved strategically from the standards and education points of view. "Curt has said that there is so much synergy between standards and education. We are both really educating, just educating on different topics. And some of the topics even overlap. It makes sense for the two areas based in Elkhart to move together strategically under Curt."