News
Stage 8 Introduces Slideout Motor Locking Bolt Kit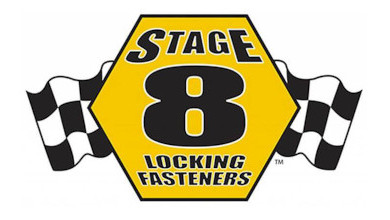 Stage 8, a leader in fail-safe mechanical locking fasteners, has now created a fail-proof solution to a common problem experienced by many RV and motorhome owners with slideouts on their coaches. Stage 8 has designed the custom solution for the slideout motor in the Dutch Star and Mountain Air 2015 Model 4369 and the Tiffin Allegro Bus; all of which have experienced bolts loosening, resulting in damage to the slideout assembly, according to the company. The Stage 8 Locking Bolt Kit, (Part No. ABRV101), comes with (2) laser-cut 2-hole stainless steel bridge retainers, (4) 3/8 16×1 grooved Stage 8 bolts, and (4) spring steel e-clips to keep the bolts locked tightly.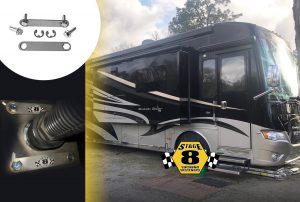 This specific problem was brought to Stage 8 owner Bruce Bennett by a customer who was familiar with Stage 8 locking fastener solutions for the automotive, rail, construction, and military industries. Bennett created a custom solution that will save many RV owners from costly repairs or possibly slideout motor failure.
Installation of the new kit can be performed by the RV owner in about twenty minutes, the company said. The bridge retainer has a 6-point elongated hex and one 12-point hole which allows for easy assembly. The number of kits needed for the vehicle will depend on each owner's RV make and model and slideout configuration. Custom solutions are available for additional makes and models of the slideout motor.
The kit is entirely made in the USA.