News
Start Prepping Now for MFG Day in October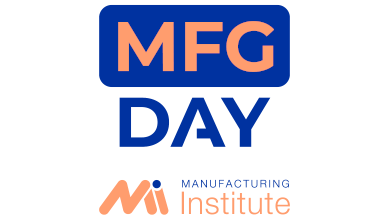 The Manufacturing Institute in Washington, D.C., will host its MFG Day kickoff webinar today, April 8, at 2:30 p.m. ET, 11:30 a.m. PT. MFG Day, also known as Manufacturing Day, takes place on Oct. 1. The institute described the day as an "opportunity for educational institutions and companies across the United States to teach the next generation about careers in modern manufacturing." This year, there will also be a focus on the role of manufacturers during the COVID-19 pandemic.
The webinar will provide more context on what Manufacturing Day is all about, as well as explain how to get involved and offer planning resources. The webinar is the first in a series of four, and each is focused on planning for the big day.
Click here to register for the webinar.