News
Study: Millennials and Gen-Z Owners are Here to Stay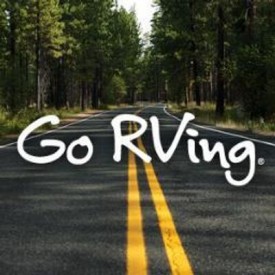 Go RVing earlier this year commissioned a comprehensive study of RV owners that the organization said was the first of its kind in 10 years. In its newsletter this week, the RV Industry Association wrote a story highlighting a piece of that detailed study, specifically the portion that dealt with younger RV buyers – Millennials and the Gen-Z population.
On a sunny Thursday morning in mid-August, the demographic makeup of the RV owners at a campsite outside of Washington, D.C., roughly reflected those identified by the recent Go RVing RV Consumer Demographic Profile: nearly 40 percent were between the ages of 18 to 44.
These Millennial/Gen-Z RV owners, 49 percent of whom grew up with RVs, tend to be married, educated and full-time working parents, like Torre and Jessica Lasley. The owners of a software company, the Lasleys, their 5-year-old son and dogs have been travelling the country in their fifth wheel for three years. To date, they've visited 41 states, typically spending one-to-two weeks in each location. Jessica cited both personal and professional advantages of RVing.
"As business owners, we get to set our own hours," she said. "So, we tend to work most on the weekends when the campgrounds are more crowded. Then we have the amenities more to ourselves during the week."
The Lasleys, who now homeschool their kindergartner, were in D.C. to visit relatives. Several of their son's young cousins were enjoying both "sleepover camp" in their RV and the use of the campground's elaborate waterpark.
According to the study, these younger RV owners are also much more likely to be non-Caucasian, like Matt Branzuela, a software engineer from Silicon Valley, Calif., who has been RVing over the past year with his wife, who works in Fintech, and their two dogs.
"COVID has been a blessing to us," said Matt. "It has allowed us to work remote and to see both the country and our friends all over it."
Click here to read the full story from the RV Industry Association. The full 200-page report is available to RVIA and RVDA members only.