RV News
Study: Used Fifth Wheel Prices Ahead of Third Quarter 2018
NADAguides has reported its market insights for the third quarter of 2019, showing that most segments of the RV market are performing at least as well as last year, with a few segments notably ahead.
Standard hitch units saw a pronounced bump in the July-August period, and are otherwise performing similarly to last year, according to the research. Fifth wheel trailer values took off in the spring and continue their hot streak through the current period to come in ahead of 2018 by 7.6 percent year to date.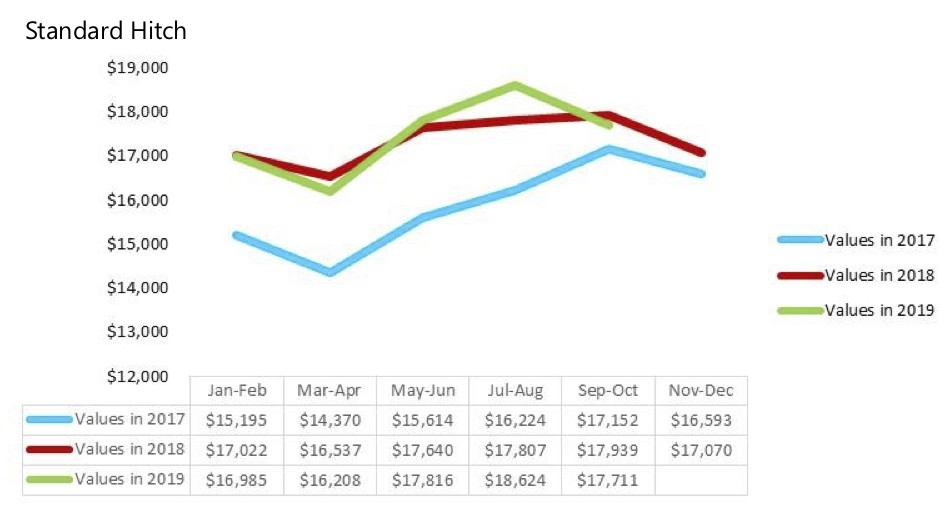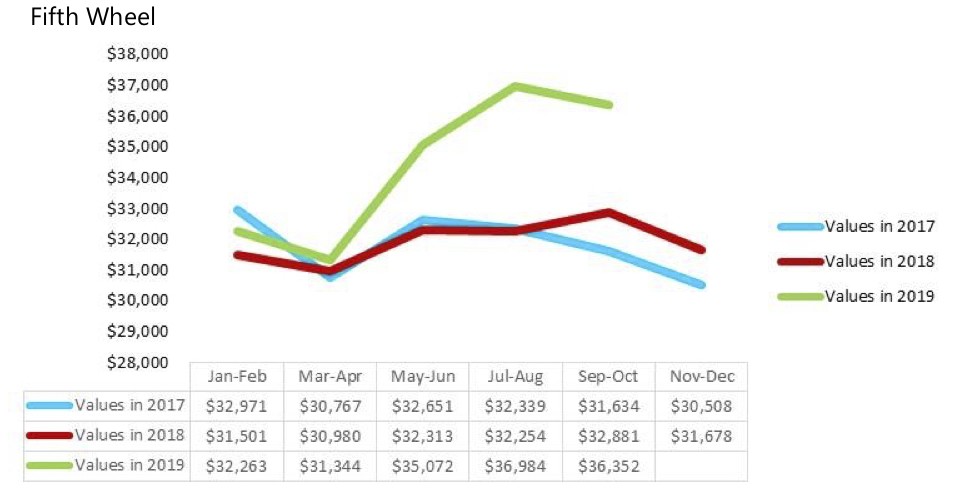 Looking at motorhomes, Class A units started the year strong, then pulled back moderately in the second half. This segment's year-to-date average is on par with last year, although comparisons turned negative in recent months. The Class C market continues to moderate, with a relatively strong summer tempered by less positive results earlier and later in the year. Year-to-date, this segment is bringing 1.8 percent less money than 2018.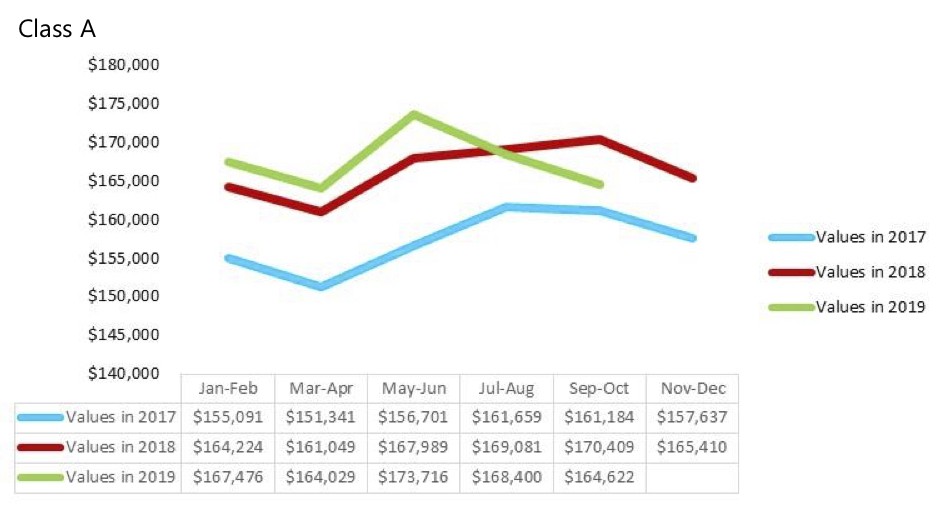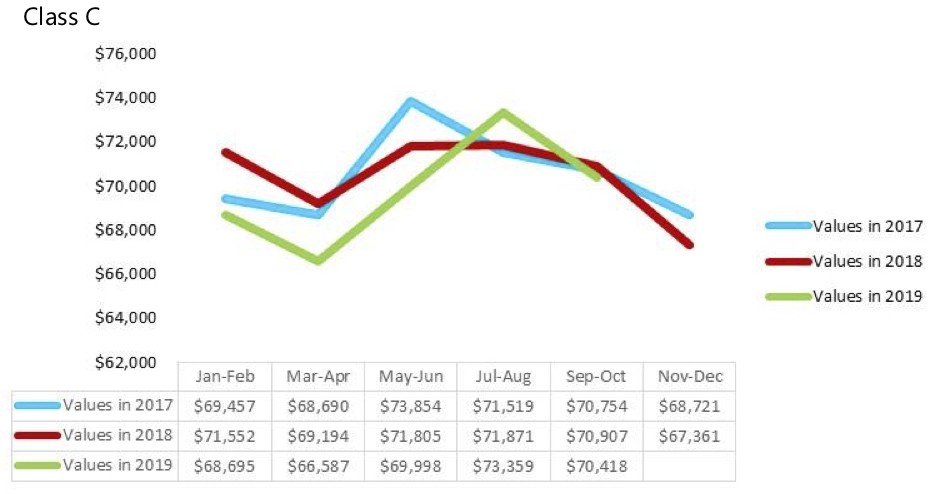 Camping trailers and truck campers have been mixed, with camping trailers values bringing 1.8 percent more money year-over-year, and truck campers underperforming last year by 1.5 percent.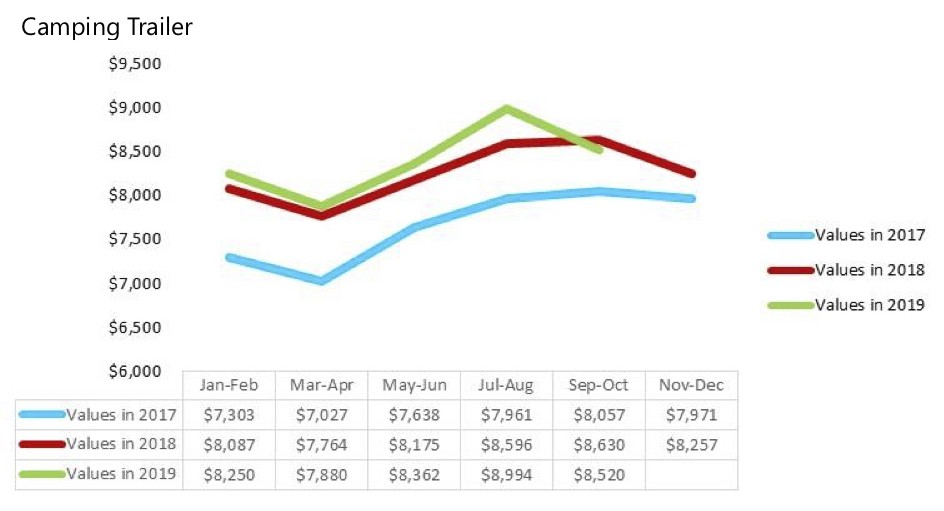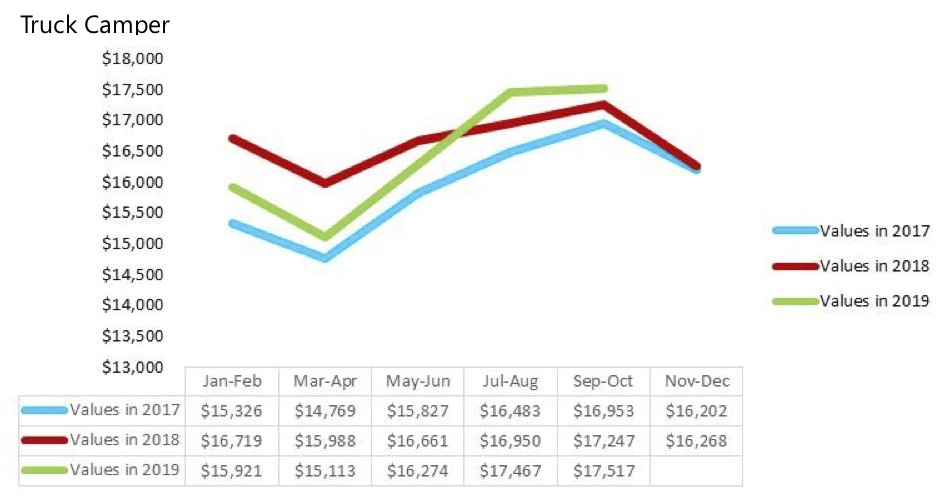 Looking ahead through the end of the year, consumer-focused economic measures should remain strong, according to NADAguides.