News
Suburban Launches Elite Series 23" Outdoor Griddle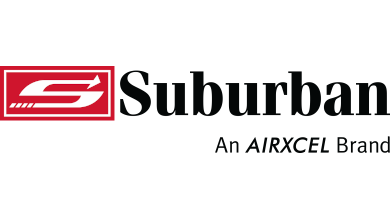 Suburban, an Airxcel brand, said it is enhancing the outdoor cooking experience with the introduction of its Elite Series 23" Outdoor Griddle. The company said the new appliance is designed for RV OEMs offering high-end amenities, and provides a stylish and functional alternative to bulky, difficult-to-store barbeques.
"With the new versatile Elite Series 23" Outdoor Griddle, RVers can cook breakfast, lunch and dinner without the hassle of having to pull a grill out from a storage compartment," said Jeff Cowan, Suburban national OEM sales manager. "Plus, our product experts engineered it with OEMs in mind with multiple installation methods and connection types."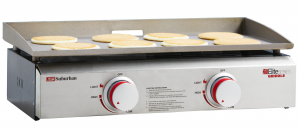 Fueled by LP gas, the Elite Series 23" Outdoor Griddle delivers 19,000 BTU/h for superior cooking performance and even heat distribution. A piezo igniter makes starting the dual burners easy. It also offers a sleek stainless steel control panel that fits with any RV décor, the company said.
The 240-square-inch griddle plate provides an 80 BTU per-square-inch cooking surface –20 percent higher than comparable dual-burner models. A grease collection drawer makes cleanup fast and mess-free. The griddle plate nestles neatly over the base for compact storage and has a hole for hanging after cleaning.
The Elite Series 23" Outdoor Griddle measures 23 inches wide by 7 inches high by 16 ¼ inches deep with the griddle plate. It's available with a 3/8-inch flared or male quick-connect inlet gas connection. When space is at a premium, Suburban also offers a single-burner 18-inch griddle. Both are backed by a two-year limited warranty.