RV News
Sudbury Hires PR Firm Martin Flory Group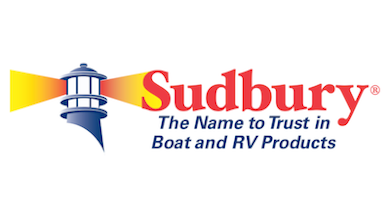 To increase its brand awareness and market share throughout North America, Sudbury Boat Care Products has hired Martin Flory Group. The PR firm will promote its line of boat and RV cleaning, maintenance and restoration products, as well as Questus Marine radar mounts and Albin Group Marine pumps, heaters and sanitation equipment.
Peabody, Mass.-based Sudbury recently acquired Questus and purchased the majority share of Albin. The company said its strategic move solidifies Sudbury as a supplier to OEMs and consumers for a comprehensive range of essential boat and RV products.
"Each of the three individual companies has a long history of manufacturing quality products in their respective markets, and the distribution channels in place to support their production," said Kelly Flory, Martin Flory Group general manager. "We're looking forward to helping them grow their brands and generate sales."
Since 1962, Martin Flory Group has represented its broad base of global clients in the recreational and commercial marine, general outdoors and RV markets. It works with editors and writers worldwide to help companies promote their products through widespread editorial exposure.