RV News
SuperSprings International Achieves ISO 9001 Certification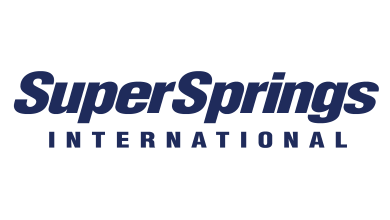 The team at SuperSprings International said it is very pleased to announce its newest certification – ISO 9001.
For more than 25 years, SuperSprings International has been building suspension solutions in the USA with its vision to make the journey better for every customer, the company said. Over recent years the company has been through various leadership and structural changes, setting new sales records, securing almost a dozen OEM partnerships, and growing the brand into an internationally acclaimed solution.
"ISO standards for our business has been on our radar for quite some time and this qualification is part of our strategy for continued growth and presence internationally," says SSI CEO Gerry Lamberti. "I am thrilled that it has finally come to fruition and achieving this certification is a validation of the high standards we've upheld all these years."
ISO 9001 is a global standard that establishes a company's commitment to quality by meeting qualifications across multiple areas of the business. At the base of the certification is a commitment to customer focus and continued improvement to the organization.
"At SSI, we're committed to making the journey better in every aspect of our business," states Adam Weisner, SuperSprings International's president. "Our team has always been committed to maintaining quality standards. Achieving the most current ISO 9001 certification is another step forward for us as we expand our business into new markets domestically and internationally. Through this certification, we show a commitment to provide products and services that meet international requirements and demonstrate efforts toward continuous improvement. A special thank you and congratulations to Harlene Jason, who led these efforts as Quality Manager, as well as the entire SSI team on this wonderful achievement."