RV News
SuperSteer Debuts New M-B Sprinter Handling Package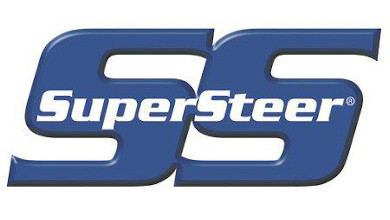 SuperSteer RV products said it has answered Mercedes-Benz customers' requests for improved ride and handling of the dual-rear-wheel 2WD Sprinter 3500 camper vans and motorhomes with its new SS-480-1 rear suspension package, which results in "sports-car-like" ride and handling.
The SuperSteer M-B Sprinter Handling Package SS-480-1 is priced at $1,538.88, and includes SS88-1889 rear shocks, SS110 Anti-sway Bar and SS701 Rear Trac Bar. All of the rear axle components are direct bolt-on replacements using existing factory mounting holes. The kit comes complete with all mounting hardware and detailed instructions.
The company said SuperSteers' SS701 Rear Trac Bar stabilizes the rear axle housing, preventing uncontrolled side-shift and rear sway caused by the push-pull effect of strong side winds and passing trucks, or sudden changes in steering direction. Stabilizing the rear axle assembly makes the steering more responsive and controlled. The SS110 chromoly-steel anti-sway bar is larger in diameter and torsionally stronger than the OEM bar it replaces, providing up to 90% more resistance to body roll/lean for significantly improved handling and stability during cornering. The company said its custom-tuned S88-1889 rear shocks have a special internal valving that filters out vibrations before they get into the coach, delivering a smoother ride over expansion joints and rougher road surfaces while providing additional help controlling annoying  pitching and swaying.