News
Supreme Court Punts on Service Advisor Overtime Case
This article is from our older website archives. Some content may not be formatted or attributed properly. Please
Contact Us
if you feel it needs to be corrected. Thank you.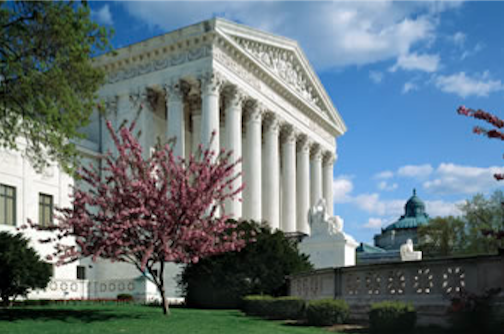 The U.S. Supreme Court rejected the U.S. Department of Labor's 2011 rule that declared that auto dealership service advisors should receive overtime pay under the Fair Labor Standards Act, but the high court stopped short of declaring service advisors exempt from the act.
The high court declined to declare service advisors exempt under the FLSA, sending the case back to the Ninth Circuit Court of Appeals for clarification.
The debate specifically focuses on auto dealership service advisors, and it's implications for RV (and even automotive) dealerships remains unclear, pending the clarification from the appeals court.
"This action may have limited applicability to certain RV dealers, and dealers should consult with their employment attorney for guidance under the state employment law," RV Dealers Association President Phil Ingrassia said in a news release.
The specific case before the court includes several service advisors, who allege their employer failed to pay them overtime wages. The employer argues that the advisors were exempt from the rule.
At issue are the duties of service advisors in dealerships. Specifically, when service advisors play a consumer-facing role and do not perform repairs.
The case questions whether service advisors in this role are exempt from FLSA overtime rules, since they do not perform repairs, but play a key role in the sale of services to customers. Currently, the FLSA offers exemptions to overtime pay for certain jobs, which include salesmen, partsmen and mechanics, among others. To read more on exemptions, click here.
In that role, service advisors do not perform repairs, but play a key role in the sale of services to the consumers, and the court is attempting to determine whether or not these service advisors are exempt from FSLA overtime.
In 2011, the DOL flip-flopped on the rule, and after going through a notice-and-comment period, the DOL adopted a final rule that reverted to its original position that service advisors were not exempt and were entitled to overtime, the National Law Review reports.
But instead of interpreting the underlying FLSA provision, the Supreme Court punted the issue, sending it back to the Ninth Circuit. The justices, who voted 6-2, asked the Ninth Circuit to analyze the rule without deference to the 2011 Labor Department regulation.
"The Court stated that the DOL would have had to analyze and explain why the statute should be interpreted to exempt dealership employees who sell vehicles but not dealership employees who sell services," the National Law Review summarized.
Ingrassia said that the RVDA continues to analyze and follow the issue at the Ninth Circuit, and that dealers may contact the RVDA directly with specific questions on how the exemption may or may not apply to them.